Meet Comedian Colin Jost's Brother Casey Jost ━ Both Share Passion for Comedy
Colin Jost's brother Casey is a talented comedian, writer, and actor who is best known for his work on the 'Impractical Jokers' series.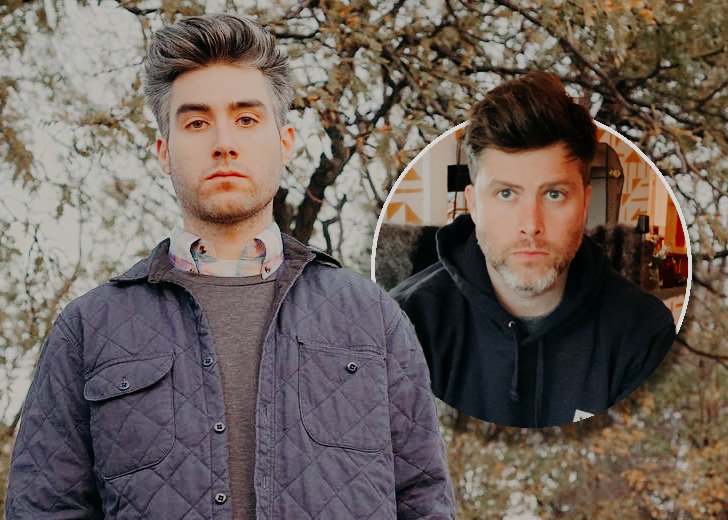 Colin Jost, the Saturday Night Live (SNL) writer and Scarlett Johansson's beau, isn't the only comedian in his family.
While Colin has shared his art of humor with SNL, his brother Casey Jost has been working with other iconic comedy shows. 
Casey is best known as the host of Tru TV's Inside Jokes, a spinoff of the Impractical Jokers series, where he is currently the host and the supervising comedy producer.
In fact, he has been working as a producer for Impractical Jokers, Impractical Jokers: Dinner Party, and Jokers Wild for the same network.  
A Talented Comic
Before his time with the jokers, Casey was a staff writer with the popular late-night TV show, Late Night with Jimmy Fallon and worked on Fuse's Billy on the Street as well as Bravo's The Fabulist. 
Apart from writing comedy, the younger Jost sibling also boasts an extensive performing portfolio.
His most popular works include the Paramount comedy Staten Island Summer, several episodes of the Game Show Network's Lie Detectors, Comedy Central's Inside Amy Schumer, BYU TV's musical improv comedy Show Offs, and the Hulu series Deadbeat.
Most recently, the writer-actor could be seen hosting the TLC game show pilot Bet on Me. In addition, he wrote and performed on MTV's Joking Off and Casey Vs. for Comedy Central. 
He was also writing for TBS' reboot of Jokers Wild, starring Snoop Dogg.
Casey's Work in Music
Casey once shared the stage with his brother Colin when the two performed at the Colin Jost, Michael Che And Friends: A Comedy Show to benefit the Staten Island Museum at St. George Theatre on September 19, 2019. 
While Casey's writing and performing credits paint him out to be an exceptional comic, this versatile entertainer's skill set does not end there. 
Casey's IMDb profile features quite a few credits for his musical works too. He was responsible for the soundtracks in Show Offs and A New McDonalds.
He has three credits for the music department and another seven for his work as a composer. 
The Jokers Wild host also plays the organ and has released an organ covers album on Bandcamp, where he covered songs from artists like Bob Dylan and Nsync. 
About Their Parents
The funnymen were born to parents Kerry Kelly and Daniel Jost.
Being the daughter of a lieutenant with the FDNY, Kelly took after her father and was the chief medical officer with the Fire Department of New York while her husband was a teacher employed at Staten Island Technical High School. 
Kelly retired from her post in 2018 and even made headlines doing so.
According to an article by the NY Post, Kelly made her big exit when her recently retired colleague Dr. Viols Ortiz pulled up in her department on a classic Mustang convertible. 
Apparently, the duo hit a few laps around the headquarters to the sound of FNDY Emerald Society Band, while over a hundred people, including Commissioner Daniel Nigro and Chief of Department James Leonard, waved the esteemed women off.
Kelly and Daniel put a ring on their relationship in late 1974 and married in June next year.