'The Girl Before' Co Stars Jessica Plummer and Ben Hardy Are Reportedly Dating
It seems like life imitating art is true after all.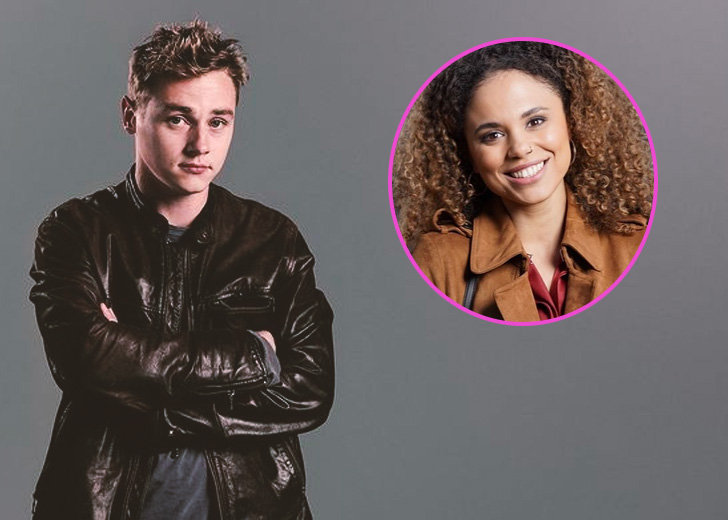 Nowadays, a lot of books have been adapted into movies and series. During the 2000s and 2010s, mostly fantasy series like Harry Potter, Twilight, and Percy Jackson were getting adapted. 
But now, action and psychological thrillers like Gone Girl, Dune, Behind Her Eyes, and The Girl on The Train have gained momentum. As a result, many production houses and streaming services are lining up to adopt such novels into series. 
In this manner, BBC One and HBO Max have recently joined the bandwagon to develop the acclaimed novel The Girl Before by J.P. Delaney into a four-episode series. 
'The Girl Before'
The series revolves around Jane, who moves into an ultra-minimalist home created by an enigmatic architect. However, she must follow his stringent set of regulations in order to stay. 
Jane soon sees how the home affects her unexpectedly, but when she unearths a startling discovery about her predecessor, Emma, she is forced to confront unsettling parallels.
On March 23, 2021, Variety announced that Ben Hardy had joined the cast for the series alongside Jessica Plummer, David Oyelowo, and Gugu Mbatha-Raw. 
Mbatha-Raw will play the role of Jane, Oyelowo will portray the mysterious architect, Plummer will play Emma, while Hardy will bring Emma's love interest, Simon, to life. 
And like their characters in the show, Hardy and Plummer seem to have initiated a romantic relationship and become partners off-screen. 
Are Ben Hardy and Jessica Plummer Dating?
On August 19, 2021, The Sun exclusively reported that fans spotted Hardy and Plummer at Jade Bird's London gig. Apparently, the pair have grown close to each other since June. 
After they started filming for The Girl Before, their on-screen romance made its way outside the set. Eventually, they started liking each other's posts on Instagram and spending time off-screen. 
However, it is not known if Ben Hardy dating Jessica Plummer is a fact. This is, after all, the first time Hardy and Plummer are working together.
Previously, both of them were a part of EastEnders, but they did not share any screen time. 
Ben Hardy and Jessica Plummer's Previous Relationships 
For Ben Hardy, Olivia Cooke was "the girl before" Plummer. Hardy and Cooke broke up in early 2021 because they could not make their relationship work. 
They were fascinated with each other, but the attraction slowly and eventually died out. As a result, the pair parted ways and focused on their careers rather than their relationship. 
On the other hand, Plummer was in a long-term relationship with her childhood sweetheart, Jaz Hutchins. The pair met when Plummer was just 14, and they were together for a long time.
When she was 23, she discovered she was pregnant with his child. The pregnancy was a massive shock since she did not know she could conceive naturally because of polycystic ovary syndrome (PCOS).
Regardless, she gave birth, named the baby girl Noa, and became a mother in 2016. The actress has since separated from Hutchins, but they co-parent their kid. 
While Plummer and Hutchins have remained good friends, in January 2021, a video of them fighting publicly surfaced. The duo was walking down Streatham Hill in South London in September 2020 when the fight started. 
Plummer defended herself, saying that she was only human and entitled to have feelings. Similarly, public opinion did not matter to her, and she would not question herself for behaving like a normal person.
Regardless of their fight, the actress said that she would always love her ex-partner, and they would remain friends for the sake of their daughter.