David Oyelowo and His Wife Challenged Norms on Their Way to a Strong Marriage
"So much we have done in our life together was mocked. And to be perfectly frank, we're having the last laugh."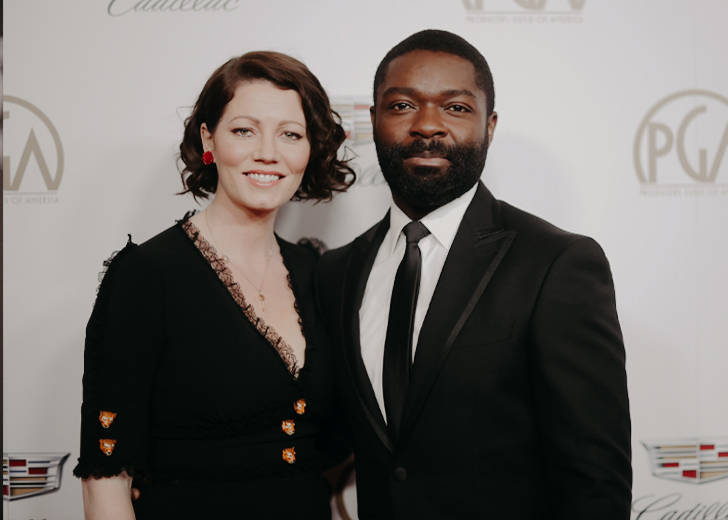 British actor David Oyelowo has been married to his wife Jessica Oyelowo for over two decades.
They met each other in school, and now 24 years later, they remain in a state of blissful matrimony and are parents to four children.
The Duo Met Each Other in College 
In an interview with The Guardian, David confessed he joined a college drama group because he liked a girl (Jessica). They started dating; however, both of them were teased by their friends.
Raised in a Baptist church, David and (born-again Christian) Jessica were mocked for their decision not to have s** before marriage. 
By the time David turned 20, he was engaged to Jessica.
When the actor told his friends about the couple's abstinence decision, they thought of them as some strange couple.One particular friend, whom David didn't name, mocked him mercilessly. The Selma star confessed the unnamed friend would shout vile and awful things to him across the set. 
However, the couple was strong and believed in themselves. The two were virgins when they got married, and regardless of all the ridicule, David said their decision was tied to their faith and hence a big part of who they were.
But yes, Jess and I were virgins when we got married. It's tied to our faith, but it's also who we are, and what we connected over.
After being engaged for two years, the couple got married in 1998.
The 'Two-Week Rule' 
The Oyelowos have a simple rule between them: they would not be apart from each other for over two weeks.
David mentioned that since both are heavily involved in the acting world, they have seen far too many dysfunctional relationships. He said that they are having the last laugh even though their past decisions were mocked.
So much we have done in our life together was mocked. And to be perfectly frank, we're having the last laugh.
David confessed he loved Jessica more than he did twenty-four years ago. He claimed that their marriage is strong because of the choices they made beforehand.
He said that he has always insisted the 'two-week rule' rule be written into his contracts. The actor has seen other people imitate their rule, which he considers the most significant compliment they have received as a couple.
In an exclusive interview with People in July 2020, David claimed his wife knew him better than anyone else in the world. He confessed to relying on her while directing The Water Man. After every take, Oyelowo would look at his wife to check if he got a thumbs up or thumbs down. 
He said that it relieved him if he got more thumbs up than downs. 
David and Jessica now live in the United States with their four kids after becoming naturalized citizens in 2016.