Jessica Betts and Wife Niecy Hope Their Marriage Normalizes Love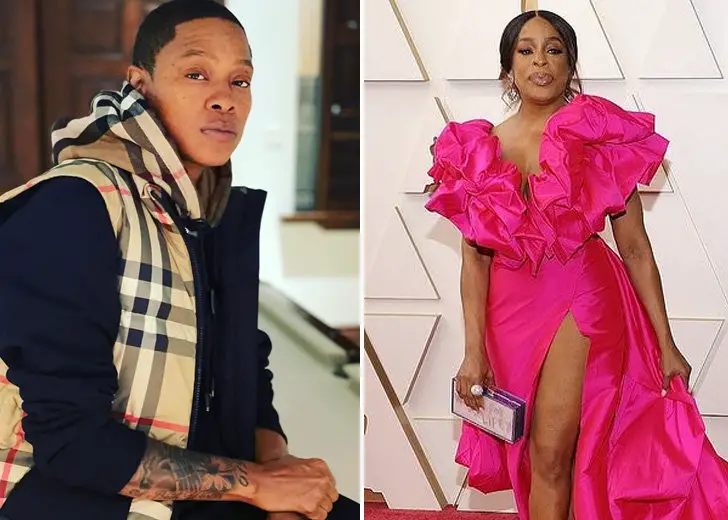 Jessica Betts and her wife, actress Niecy Nash, have a unique love story. The couple went from being friends to eventually falling in love and getting married.
Their wedding made big waves on the internet a few years back, and the same happened in February 2022 when they became the first queer couple to grace the cover of Essence magazine.
With that history, or rather, HERSTORY-making appearance, they hoped their love would normalize relationships and love of all kinds.
Jessica Betts and Wife Hope Their Love Paves the Way to Acceptance
On February 24, 2022, both Betts and her wife Nash took to Instagram to post celebratory messages about their historic appearance on Essence magazine's cover.
In one of her posts, Nash wrote how she hoped their relationship would change things for the better for everyone when it came to romantic relationships.
"Our prayer is that we contribute to normalizing loving who you love out loud!" the actress wrote in one post.

Jessica Betts with her wife, Niecy Nash, before attending the 2022 Oscars. (Photo: Niecy Nash/Instagram)
She expressed her hope in everyone finding their voice and standing in their own truth, saying everyone was "designed by the creator -who makes no mistakes!"
Nash believed that everyone's beauty and superpower was that everyone was unique.
She then thanked Essence for their "fearlessness" in having them on their "HERSTORY" making cover and said the Betts were just getting started.
In another post, Nash reposted Essence's Instagram upload where they announced the history-making cover.
"Niecy Nash and Jessica Betts stun on our March/April Cover," Essence wrote. "This Happily Ever Story is one for the books and barriers."
They then quoted Nash from the cover story. Nash had spoken about her love for Betts and how that had changed her.
"What I was and am still attracted to is Jessica's soul. She was the most beautiful soul I had ever met in my life. Now that I've experienced it, I can't imagine going through life without it," Nash said of her wife.
Betts, too, expressed her gratitude for Essence's gesture.
"Thank you @essence for allowing love to win!" she wrote. "First #SameSex couple to Ever grace the Cover."
She thanked everyone involved in the historical project — from the writer who penned their cover story to the hair and makeup people and photographers involved to prepare them for their special day.
Jessica Betts and Wife Niecy Nash's Love Story
Betts and Nash's relationship has succeeded despite the doubts of many, the most important of them being their own doubts. Not many of their fans thought they would end up together, and neither did they.
For Nash, her marriage with Betts is her third one. Both her marriages before this one were with men — with Don Nash (1994 to 2007) and with Jay Tucker (2011 to 2020). She even has three kids with them, daughters Dia and Donielle, and son Dominic.
As their cover story revealed, they had sworn off love and relationships before they got together. They were an unlikely couple, one that had been friends for a long time.
Nash realized she was in love with Betts during a crab-and-wine dinner one night. She had never fallen for a woman before, and the feeling struck her as strange.
"I was like, 'What am I feeling?' 'What is happening?" she confessed to People in April 2021. Then, she realized she never wanted to be without her, and that was that.
The couple married on August 29, 2020, in Ventura County, California, and headed on their honeymoon two days later.
But neither of them thought their wedding announcement on Instagram would be that big a deal. They came up with a plan to post their wedding pictures right as their flight was taking off.
And the reaction took them by surprise. Many people thought the pictures were a movie promotion, and Nash never realized so many people would be surprised about who she loved or what gender that person was.
The reactions broke the internet, so to speak, and it started a new buzz on same-sex relationships, one which they hope leads to better dialogues.