Get To Know Jessica Betts and How She Amasses Her Net Worth
Jessica Betts owns a Range Rover.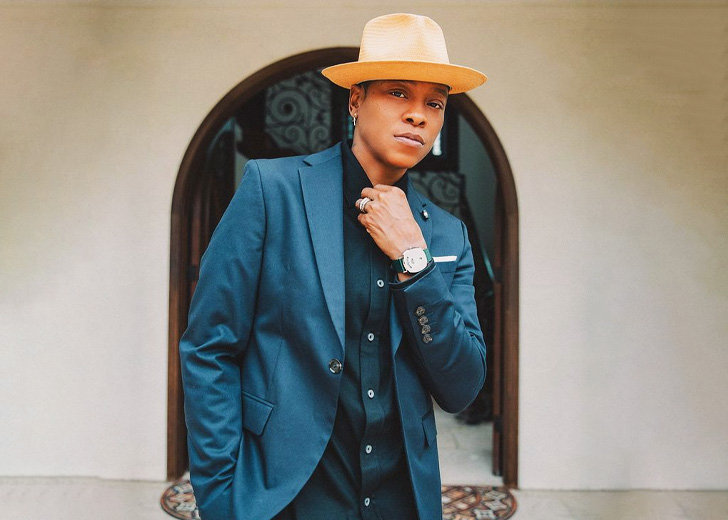 Jessica Betts, a Los Angeles-based singer, has lately been in the spotlight because of her personal life, as she is married to Niecy Nash, a renowned actress, comedian, and television host, on August 29, 2020.
She first came into prominence when she won The Road to Stardom with Missy Elliott, a singing competition television series, in 2005.
She subsequently was chosen as a BET Music Matters artist, an initiative that "highlights the next BET superstars," in 2011. Two years later, she also served as the opener for K. Michelle during her Rebellious Soul tour.
Her popular songs are 'Get Up,' and 'Catch Me,' with the former appearing on the soundtrack for the 2000 film Big Momma's House.
With her growing popularity, thanks to her music and her married life with Nash, fans are now curious to know more about her career and net worth details. So, here's everything you need to know about Betts!
Jessica Betts Is 39 Years of Age
Betts, born on June 19, 1982, celebrated her 39th pre-birthday earlier this year on June 14 and shared a snap from the celebration on Instagram. In the post, she revealed that her wife Nash had planned a surprise pre-birthday celebration for her.
A few days later, on her birthday, she again took to her social media to share a couple of her portrait snaps, writing, "It's MY Birthday JOY." She was immediately showered with hundreds of birthday wishes from her friends and followers on her comment section.
If you didn't know, Betts, born Carol Denise Betts, hails from South Side, Chicago, United States.
Jessica Betts Appeared in 'Claws'
Besides her musical career, Betts has also tried her hands on television shows, one of which is comedy-drama Claws. In 2018, she appeared as a bartender named Nadege in the season 2 finale of Claws, where she sang at the wedding of Nash's character, Desna. 
When she was filming for the series, Nash shared a video of herself on the set, wearing a full wedding gown for her fictional nuptials. She also expressed how delighted she was to spend time on set with her friend.
In addition, Betts has portrayed the role of a ticket agent in the 2003 TV movie Code 11-14 and appeared in TV shows like Entertainment Tonight, Good Morning America, and The BET Honors. This year, she was also a part of Fowzi Abdelsamad's independent short film Live With It.
Jessica Betts' Net Worth
According to Celebrity Net Worth, Betts has a net worth of $500,000 as of now. The outlet implies that she earned most of her wealth with her musical career and its works.
A scroll through her Instagram also shows she manages a luxurious lifestyle with branded clothing, a personal Range Rover car, and regular vacations with her partner.
Jessica Betts and Niecy Nash Were Friends before Marriage
Even though Betts and Nash had not disclosed when they first met or how long they've been friends, it is clear that they knew each other for a few years before marriage. 
In fact, Betts reposted a video shared by Nash in 2016, in which the latter praised her partner's musical talent. "Jessica Betts is an artist that feeds your soul," Nash said in the video. "I love you, Jessica!"
And before the couple got married to each other, the Daytime Emmy Award-winning host was previously married twice — first to Don Nash from 1994 to 2007, and later, she tied the knot with Jay Tucker in 2011.
Nash's divorce from Tucker was finalized on March 10, 2020. The wedding, however, is reportedly the first for Betts, who publicly stated she didn't fully understand her orientation [as a lesbian] until she dated Nash.