Niecy Nash Had Never Dated a Dear Friend before Her Now 'Hersband'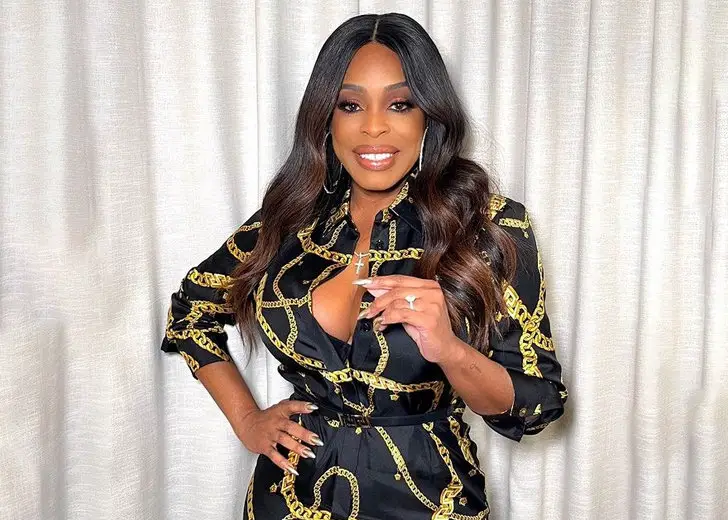 Niecy Nash surprised everyone when she got married to a woman in 2020.
Previously, she had dated a couple of men and even married a few. 
Regardless of it all, she is currently in a happy relationship with her 'hersband,' Jessica Betts.
The two became friends with each other in 2015 and got married five years later. 
Niecy Nash and Jessica Betts
When Nash and Betts got married, they broke the internet.
Nash told Today in December 2021 that she had not expected such a reaction from the public about her marriage. 
She shared how they posted the pictures of her wedding, in the interview. She and Betts did it together when they were in a car. 
They held hands, said a quick prayer, and uploaded the photos. After that, they decided to put the phone away, but the notifications started coming in. 

Niecy Nash and Jessica Betts. (Source: Instagram)
People were surprised by their posts because nobody knew that Nash liked or dated women.
They knew that Nash and Betts were dear friends but did not know something romantic was going on between them.
The actress revealed that this was the first time a friendship turned into a romantic relationship. Before this, she had never dated a friend. 
Moreover, People reported Nash had never been with a woman before Betts. The actress knew she could lose everything she worked for when she realized she was falling for Betts. 
According to Advocate, Nash fell deeply in love with the singer, so she did not care about the consequences. But things were easier said than done. 
Betts thought Nash was straight and only dated men. But, on the other hand, Nash was exploring something new that was totally out of her comfort zone. 

Niecy Nash and Jessica Betts. (Source: Instagram)
It was not that the actress was closeted. She was not hiding a part of her or her identity. But instead, it was always a part of her she did not know before she met Betts. 
Eventually, they figured out their relationship and told their friends and family. Nash's kids loved Betts before they knew her as their mother's partner, so it was easy for them. 
The pair got engaged in mid-July 2020, and Nash married the "greatest love of her life" six weeks later. 
Who Has Niecy Nash Dated?
Nash had only dated men before she was married to Betts. Except for the singer, the actress had three known public relationships. 
According to Naturally Moi, she was married to an ordained minister named Don.
The two were together for 13 years, from 1994 to 2007. They share three kids — Dominic, Donielle, and Dia.

Niecy Nash. (Source: Instagram)
After that, she briefly dated Vernon Davis in 2009. Then, Nash was in a relationship with her second husband, Jay Tucker. 
The actress told Ok Magazine that Tucker was supportive of her career and kids. Similarly, Tucker had also wooed her family with his charm and kindness.
The pair got engaged in September 2010. On May 20, 2011, the wedding was held in Malibu and was covered by Essence.
Their marriage was also covered by TLC in their reality show, Niecy Nash's Wedding Bash. 
Unfortunately, their relationship did not work and ended in a divorce. The actress announced their separation in October 2019, and the divorce was finalized in March 2020.