'Jerseylicious' Cast: Where Are They Now?
Everything you need to know about the cast of 'Jerseylicious' after the show.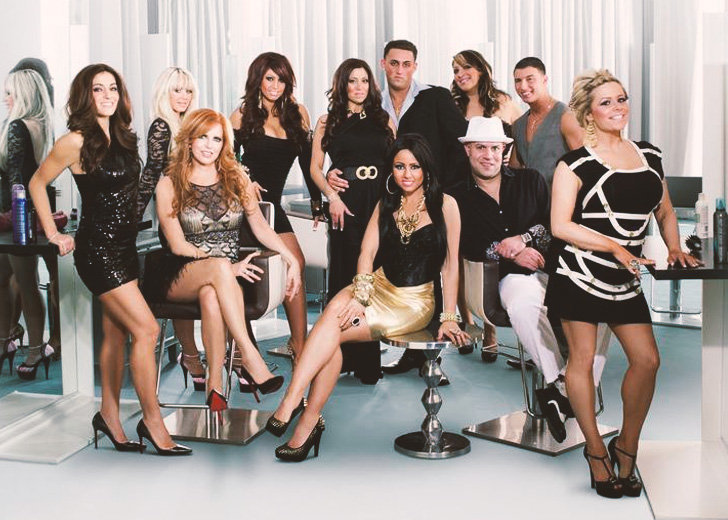 New Jersey is definitely a haven for reality TV series. The city has excelled in entertaining reality TV fans with shows like Jersey Shore, Real Housewives of Jersey, Cake Boss, Jersey Couture, and Jersey Bell. 
One such reality show is Jerseylicious. This reality series premiered on March 21, 2010, and ran for six seasons within four years.
The first five seasons aired on the now-defunct Style Network, whereas the finale was picked up by Food Network On Demand. The show revolved around stylists who work at various salons in Green Brook Township in New Jersey. 
The salons included The Gatsby Salon, Anthony Robert Salon, and The Glam Fairy. However, the cast doing their job was not the only premise of the show. It had everything from industry competition and catfights to relationships and breakups. 
Ever since the series ended, many fans have wondered where are they now? The cast of Jerseylicious that is. It has been a while since the cast has made it to the news, so here is everything we know about their current status. 
Olivia Blois Sharpe
Olivia Blois Sharp has changed a lot in the last eight years, which may surprise some people. Since she quit wearing an artificial tan and excessive makeup, she has become nearly unrecognizable from her previous self. 
She used to work as the main makeup artist at The Gatsby Salon and Anthony Roberts, but she currently lives in New York and runs a few businesses. 
She also founded the Two Virgos apparel brand. However, the website for the brand is defunct, and its Instagram has had no posts since 2017. 
Her ex-boyfriend, Mike Atkari, was discovered dead at his house on Long Island in March 2017. He used to be featured on Jerseylicious as Sharpe's boyfriend, but the pair were not together at the time of his death. 
Her current relationship status, on the other hand, remains unknown.
Tracy Dimarco
Tracy Dimarco was one of the show's main cast who frequently clashed with Sharpe. She has worked at each of the three salons featured on Jerseylicious and is now the proprietor of Princess Armor. 
Princess Armor offers a variety of footwear, apparel, jewelry, and accessories. In addition, she and Jessica Romano-Calacione, a former Glam Fairy makeup artist, co-hosts a podcast called Bad Examples. 
In 2013, Dimarco married Corey Epstein, with whom he had three children — Skylar James, Jayden Gene, and Julian Chase. Dimarco and Epstein divorced in 2019, and Dimarco is now a proud single mother.
She showcases her children and life on her Instagram, @tracydimarco_. 
Christy Pereira
Not much has changed in Christy Pereira's life since Jerseylicious. She is still employed at The Gatsby Salon and is blissfully married to Danny Pereira.
She is also the mother of two children, Daniella Jeanne and Rocco Joseph, whom she frequently shares on Instagram. 
Gigi Liscio
Gigi Liscio is still working as a stylist in her birthplace of New Jersey. On her Instagram feed, she shares a lot of cut and color ideas. She also offers hair accessories and clip-in extensions on her own website, Gigiliscious.
Liscio's on-again, off-again romance with Frankie on the show kept viewers fascinated. But, unfortunately, the pair did not end up together. 
She has currently settled down with her partner Lou and has recently given birth to a daughter.
Alexa Prisco
Alexa Prisco is the owner of The Glam Fairy, a hair and makeup artistry business. From 2011 to 2012, she had her own spinoff program, The Glam Fairy.
She also has a daughter named McKayla, whom she adores and often shares pictures of her on Instagram. 
Gayle Giacomo
Not much has changed in Gayle Giacomo's life since Jerseylicious as well. She is still the owner of The Gatsby Salon and works there.
She can also be seen collaborating with other brands on Instagram. 
Anthony Lombardi
Anthony Lombardi has expanded his reach since Jerseylicious. He is the owner of his own salon, AR Salon, and the author of The Glamor State. 
He is an entrepreneur who uses his Instagram who posts motivational posts. He is still actively involved in hair styling and posts his work on his social media. 
Lombardi is also a proud father to a kid, but the details of his love life are unknown.