What Happened to Buddy Valastro? About 'Cake Boss' Star's Accident and Recovery
Buddy Valastro was involved in a tragic bowling accident last year.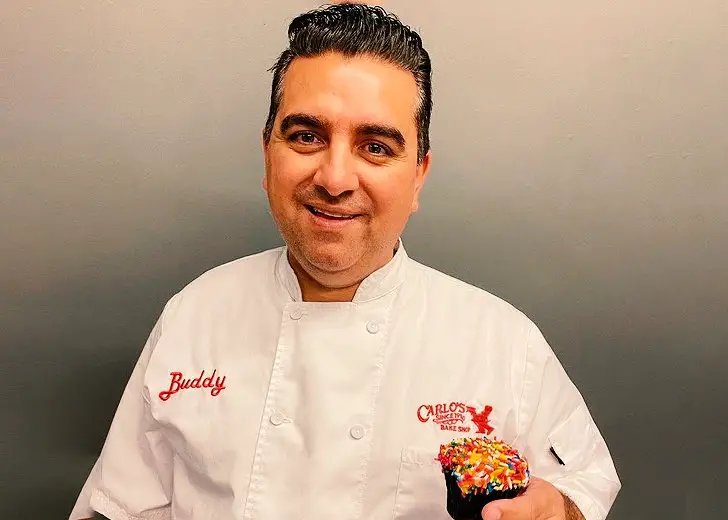 Cake Boss fans are wondering, "what happened to Buddy Valastro."
Valastro rose to fame because of his TLC reality show Cake Boss, which premiered in 2009. As a talented pastry chef and cake baker, and owner of Carlo's Bakery, he and his employees prepared thousands of wedding cakes, customized novelty cakes, and Italian pastries on the show, which became an instant hit. 
Valastro's jaw-droppingly beautiful cakes won him awards, and the series which featured these cakes was so successful that Valastro became a household name in the baking world. As a result, his business grew from 30 employees to over 2,000.
Since becoming a celebrity chef, he has appeared in a slew of other baking shows as a guest mentor for the competitors or guest judge. He also became the author of multiple best-selling books, including Cake Boss: Next Great Baker and Buddy's Bakery Rescue.
Buddy Valastro's Freaky Accident
Last year, the cake mogul suffered a tragic accident in his home bowling alley where he injured his dominant right hand. 
Valastro's representative told Entertainment Tonight that the chef was spending quality time with his family at their home bowling alley.
After trying to release the bowling pin from the cage mechanism, his right hand became lodged and compressed inside the unit. Unable to remove his hand, a 1-1/2 metal rod repeatedly impaled his hand.
Five minutes elapsed, and Valastro's sons, Buddy Jr. and Marco, had no choice but to resort to using a saw to cut through the metal rod and relieve their father from the machine. 
Valastro's brother-in-law, Joey Faugno, a licensed EMT and firefighter, iterated that the whole scene was pretty gruesome. After releasing the chef from the machine, his hand was wrapped in a towel, and he was rushed to the hospital. He had two surgeries immediately. 
The doctors told him he might not be able to bake again as the injury had severely damaged the nerves in his hand. He stated that he had only gained 10-15% of his hand strength and that his hands felt numb and stiff.
He was told the recovery process was going to take anywhere between nine months to a year. 
Buddy Valastro's Injury Update
A few months ago, in April, the cake boss provided an update about his injured hand on an episode of the Rachael Ray Show. 
Valastro revealed that after multiple surgeries, he had gained 75% of his strength back. He also told the host that he felt like himself again and called the surgery a huge success. But despite the progress he has made, he is still in therapy in hopes of completely healing his hand. 
After his surgery, Valastro expressed his gratitude in true Cake Boss style by baking a cake replica of New York's Hospital for Special Surgery to thank the doctors and the staff for saving his precious hands.