'JerryRigEverything's Zack Nelson and Wife Cambry Kaylor Are Expecting Their First Baby
Zach Nelson and his wife Cambry Kaylor are ready to welcome their first child together!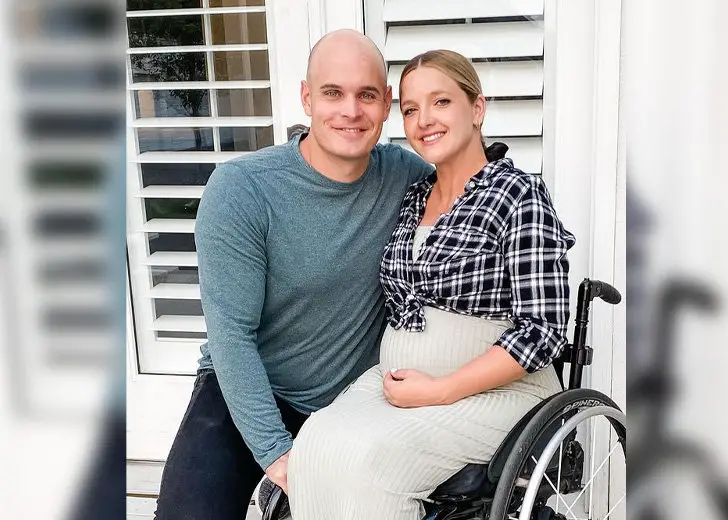 Zack Nelson, widely known as JerryRigEverything, rose to fame on YouTube when he started doing technology reviews, focusing on the strength and durability of smartphones.
Most of his videos involve an in-depth analysis of a smartphone, talking about the unique specs and features on it. His videos are one of the most viewed repairs and DIY videos on the internet. 
In his Ask JerryRig#5 video, he revealed that the name Jerry Rig Everything came from the phrase 'Jerry Rigging,' which means to fix things with whatever you have in your hands.
When he was first starting out, he wanted his name to reflect what he was mostly doing on his YouTube channel — putting things together and having fun with projects with whatever is available to everyone. 
He also revealed his grandfather's name, which is Jerry, and he calls himself with the name out of respect for his grandfather.
On Becoming Parents
Nelson has been married to Equestrian rider, Cambry Kaylor, for almost two years now. Kaylor regularly appears on his YouTube channel to talk about their relationship.
The YouTube star also uses Instagram to connect with his followers, where he often shares insights from his life with his girlfriend turned wife, Kaylor.
On June 18, the couple took to Instagram to reveal they were expecting a baby with the hashtag, #jerryrigbaby.
A month later, Kaylor also shared a picture of them in a hospital. She revealed she had been suffering from a kidney infection and was recovering from it. 
Kaylor seems to be doing well now as the couple recently shared a picture of them going for a date night.
JerryRigEverything's Relationship with Cambry Kaylor
In a Q&A video on the channel, they revealed they went to the same high school but didn't really notice each other. Thirteen years later, Zack messaged Cambry via a dating app and went on a date.
At 18 years old, Kaylor became permanently paralyzed from the waist down after she fell from a horse during a training accident in 2005. 
Kaylor told The Church of Jesus Christ how she was devastated at not being able to walk ever again and spent two years trying to learn how to walk. She soon realized the therapy was futile and that she didn't need to walk to be happy.
Kaylor is now a registered Occupational Therapist and teaches horse riding lessons.
Nelson got engaged to the Equestrian rider in April 2019. He used the titanium from Kaylor's first wheelchair to craft his wedding ring. 
"I love it. I think it's super unique." Kaylor shared. "I thought when I first started dating that my wheelchair would deter people from dating me. I never thought it would be something someone would want to put in their wedding ring."
Kaylor recently took it to her Instagram to share her experience as a pregnant, paralyzed person. 
"I can feel baby kick! ... A huge blessing, since I've lost all feeling from about my belly button down from my paralysis... 15 weeks to go!"