Who Is Jeremy Meeks Dating? About the Model's Love Life
Jeremy Meeks is a father of two kids.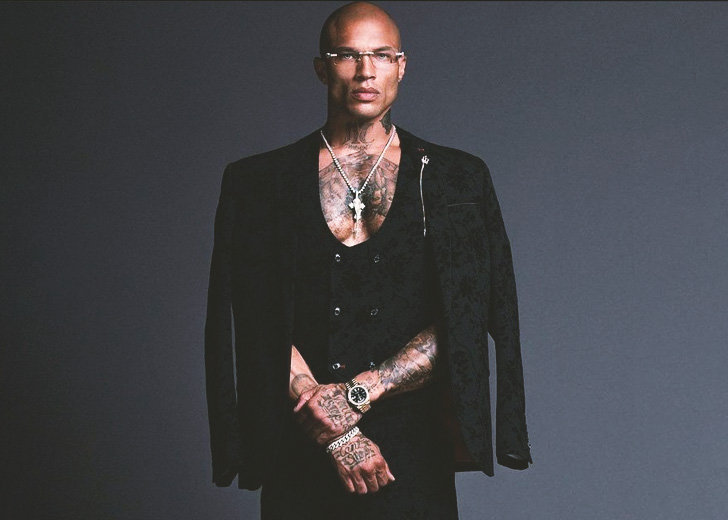 Jeremy Meeks is a 37-year-old fashion model who rose to prominence after his arrest in 2014 during a gang sweep called Operation Ceasefire in Stockton, California.
Subsequently, the City of Stockton Police Department posted his mugshot on Facebook, which soon went viral with many admiring his "handsome" persona.
Fast forward to the present day, he is known as "Hot Felon" and serves as a model and actor in the industry. He has made collaborations with various brands and associated with multiple film projects.
Who Is Jeremy Meeks Dating?
His dating life might be good news for many of his fans, as the model is single and doesn't have a girlfriend.

Speaking with Jenn Lahmers on Extra TV in March 2020, he revealed that he was single and taking his time to find the right woman for himself.

"I am very single, but I am taking my time. I just want to stay focused and work," Meeks added.
Jeremy Meeks Previously Dated Chloe Green
Meeks was previously a married man. He reportedly married Melissa Meeks between 2008 and 2017 and shared a child, Jeremy Jr., with her. He also looked after her two children from her previous relationship.
The former member of the Crips street gang, Meeks, filed for divorce from his ex-wife on July 10, 2017, which later got approved on October 5, 2017.
His relationship with his ex-wife ended around the same time when the model was building closeness with television personality Chloe Green.
Meeks and Green were first spotted publicly on a yacht kissing each other on June 28, 2017. The following month, they had a night out at Catch LA. At the time, a source close to the couple talked about the couple's chemistry with Us Weekly and stated, "they're taking it slow, but they had instant chemistry."
They were spotted wearing matching outfits in the subsequent months and hopped around different coffee shops in Beverly Hills.
Green made her debut on Meeks' Instagram on August 7 that year, as the model posted an intimate snap of them in a traditional Barbados attire.
They took a big step into their relationship when they announced that they were expecting a child together in March 2018. They eventually welcomed a baby boy on May 29, which they confirmed in June.
"We are pleased to announce the birth of our beautiful baby boy Jayden Meeks-Green," Green captioned an Instagram photo of the newborn on June 7. "Born May 29th 2018. Mommy and Baby both doing well. We kindly ask to respect our privacy please. Much love Chloe & Jeremy."
In September, the couple was also rumored to get engaged after the television star was spotted wearing a diamond ring.
But their union didn't last long, as the news of their split broke out in the media in August 2019. Us Weekly reported that the two were "off and on still speaking," stating that Meeks was "surprised" by Green's new beau.
The internet star moved on with Manuele Thiella while also committing herself to co-parent to her baby with Meeks. But at present, Green's relationship status remains under wraps.