Rachel Hollis and Dave Hollis Are Co-Parenting Their Children after Divorce
Author Rachel Hollis and her ex-husband Dave Hollis are co-parenting three sons and a daughter.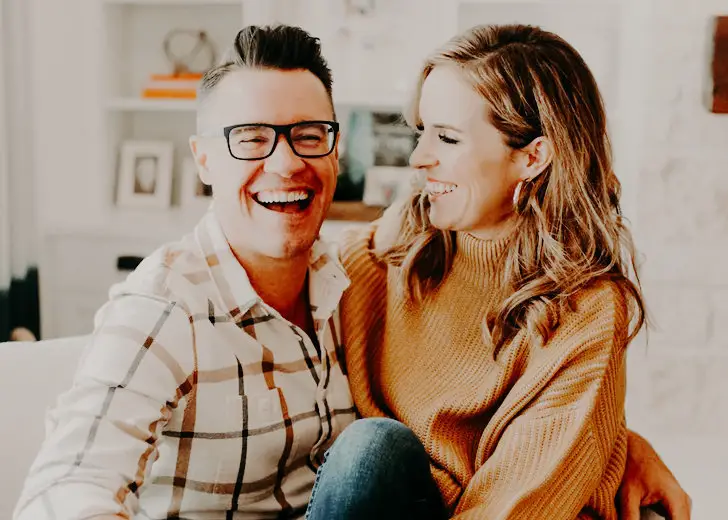 The author of 'Girl, Wash Your Face,' Rachel Hollis, had a marital relationship with Dave Hollis. But 16 years after the marriage, their relationship as husband and wife came to an end with an amicable divorce.
While their decision to part ways gave a shock, it also raised questions regarding the custody of their four kids, including their 4-year-old adopted daughter, Noah.
Rachel and Her Ex-husband Dave Decided to Co-Parent Kids Together
While divorce often falls hard on children, Rachel and Dave decided to commit equally to raising their kids. Yes, though the actual legal custody of the kids is undisclosed, Rachel disclosed through an Instagram post, uploaded on June 8, 2020, that she and her ex-husband will be co-parenting their children.
She further revealed that they would also remain business partners, running The Hollis company together.
We remain, dear friends, as we raise our family as co-parents and run our company as partners. We are choosing joy—even though, I'll be honest, the last month has been one of the most awful of our lives.
"I want to be strong and bold and optimistic for you now, but every ounce of my energy is reserved in being those things for my children," she added.
She ended the post requesting her followers to respect their privacy and stated that they would focus on their kids.
They Had Struggled to Adopt Daughter
Rachel and her ex-husband, Dave, are biological parents of three boys: Jackson, Sawyer, and Ford. After Ford, their third child, was born, the former couple wanted a baby girl in their family. So, they started an adoption process in 2012.
According to Rachel's 2014 blog, she initially wanted to adopt a baby girl from Ethiopia. They had completed all the paperwork, blood tests, medical tests, and other required tests for the process. But, the adoption system in Ethiopia was time-bearing.
The duo had to wait more than three years to finalize an adoption, with risks that may stop the processing in the mid. After that, they decided to adopt domestically.
To their surprise, adopting a baby domestically wasn't easy either. To qualify for domestic adoption, they needed to be qualified as foster parents with at least six months' commitment to foster care service. So, to fulfill the criteria, they started fostering.
Rachel's 2016 blog revealed that they first took care of two baby girls and two months later, they had to give them away to another foster home. Nevertheless, Rachel and Dave were placed with newborn twins abandoned in the hospital just after a month.
Initially, they thought the newborns could be kept as their family. However, four weeks after having the babies in their home, they were sent back to their biological parents.
Finally, in March 2017, Rachel and Dave were permitted to adopt a new baby girl. They welcomed their latest addition to the family and named her Noah. Her adoption process finally ended on January 12, 2018.
Rachel Had Announced the Divorce
The journal writer, Rachel, had married Dave in 2004, at the age of 21. After 16 years of togetherness, they opted to end the marriage. And it was Rachel, who announced the split through her Instagram post on June 8, 2020.
She posted a picture of her with Dave while talking about their divorce in the caption. She reminisced how they had been friends for almost two decades of their life and have become "band-aid" for each other.
We started out as best friends 18 years ago, and the truth is, that core friendship and the parts of us that work so well, have become a band-aid for the parts of us that don't.
She also shared that they had worked tirelessly to make their relationship work, but out of respect for each other, they decided to part ways.
We have worked endlessly over the last three years to make this work and have come to the conclusion that it is healthier and more respectful for us to choose this as the end of our journey as a married couple.
As for Dave, he didn't mention anything about the divorce on his Instagram at the moment. But after almost a month, he posted a slideshow of pictures with his kids and stated that it was his first weekend without his kids, stating that he felt heavy, sad, and weird.