Does Jenny McCarthy Have a Sister in the Industry? Here Is Everything We Know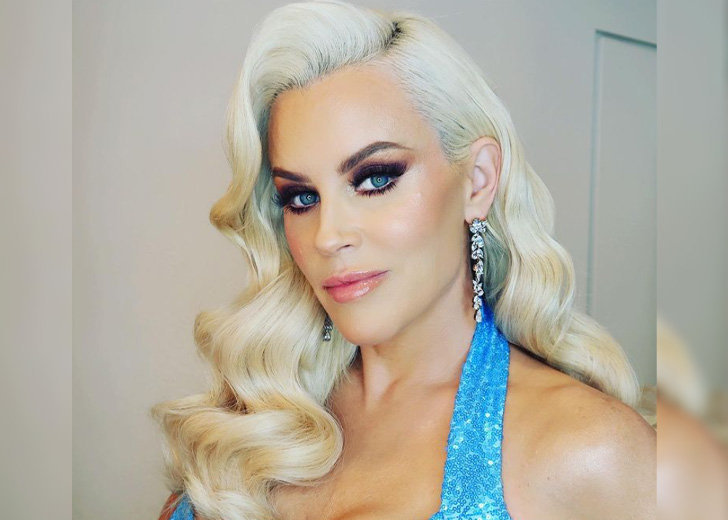 Jenny McCarthy began her career in 1993 as a model for Playboy magazine and was later named Playmate of the Year.
The actress then parlayed her Playboy fame to become an actress and scored her fair share of acting and hosting gigs over the years in Hollywood.
She landed a TV sitcom in 1997 titled The Jenny McCarthy Show and went on to co-host MTV's popular dating show Singled Out.  
She also starred in hit films such as John Tucker Must Die and Dirty Love, the 2005 film she wrote before scoring a gig as a co-host on The View and a judge on The Masked Singer.
The McCarthy name is undoubtedly a fixture in the cutthroat industry, thanks to the actress.
But she is not the only one. 
Another popular McCarthy in the industry is Melissa McCarthy — who is often confused as Jenny's sister.
Is Melissa McCarthy Jenny McCarthy's Sister?
Melissa has made a name for herself as a comedic star, starring as Sookie St. James on Gilmore Girls from 2000 to 2007.
After that, she left her fans in hysterics as the hilarious bridesmaid in Paul Feig's 2011 comedy Bridesmaids, which led to an Oscar nomination.
She has since appeared in countless films, including 2013's The Heat and 2018's Can You Ever Forgive Me? which earned her another Oscar nomination.
Both the McCarthy women are successful Hollywood stars, and their shared last name suggests they are also related.
Jenny clarified Melissa was not her sister but her cousin in an Instagram post.

Jenny McCarthy and her sister and Melissa McCarthy as kids. (Source: Jenny McCarthy/Instagram)
Jenny has three sisters, and not much is known about them, while Melissa has an older sister.
In July 2015, she posted a throwback photo of herself with her sister and Melissa, writing, "Me, my sis, and my cousin Melissa in the caption. 102 degrees at the zoo, not happy campers."
The cousins are both from Illinois and left for Hollywood as adults. Jenny found success faster than her cousin and helped Melissa score her first acting job.
While starring in MTV's sketch series, The Jenny McCarthy Show, Jenny helped Melissa land a small appearance.
Jenny McCarthy Defends Her Cousin
Although they do not make public appearances together, they seem to have each other's backs.
Jenny has often defended her cousin from irrational attacks from the media, which was evident in 2013.
At the time, film critic Rex Reed called Melissa "tractor sized," and demeaned her career, saying she was a "gimmick comedian who has devoted her short career to being obese and obnoxious with equal success."
Reed had written a film review for the New York Observer for Identity Thief, which starred Melissa and Ozark's lead, Jason Bateman.
In response, Jenny called out Reed in an E! News interview. "I don't have the whole story, but I know that, after being in this business 20 years, it's really crummy that you get attacked in your personal life. For anyone to attack like that, it's just wrong and hurtful," said the actress. 
Another time she defended her cousin was when there were reports she had criticized her cousin for her weight in the past. She denied the rumors and gushed about Melissa and her success. 
The two McCarthys definitely share a sisterly bond as cousins.