Melissa McCarthy and Sister Gave Their Parents a Hard Time Growing Up
Melissa McCarthy took fans down memory lane with throwback photos.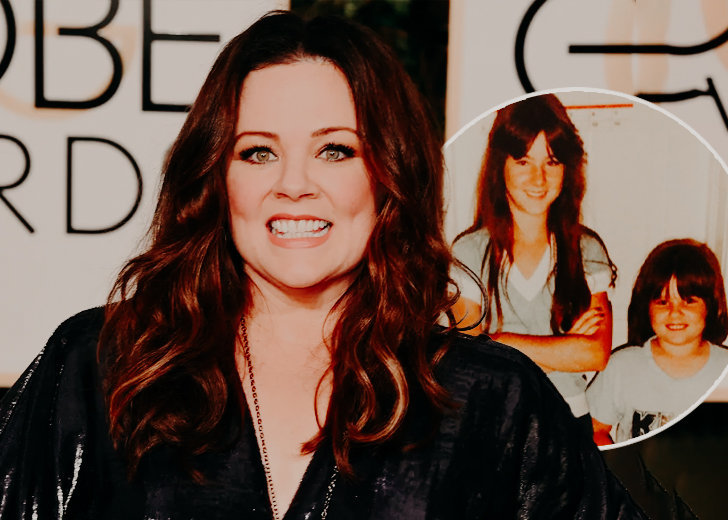 It is normal for fans to be obsessed with their favorite celebrity and their families, and when Melissa McCarthy shared a throwback picture of her and her sister, fans went crazy. So who is Melissa McCarthy's sister?
Margie McCarthy is three years older than Melissa and, unlike her younger sister, she prefers to live a quiet life. She only ever makes headlines when McCarthy shares a picture of her.
McCarthy took fans a trip down memory lane all the way back to 1986 by sharing a hilarious photo with her sister, Margie.
The actress and her sister were coordinated in a denim on denim outfit that she had zero regrets over. The two posed side by side with arms akimbo, looking like total sweethearts with glowing smiles.
Fans rushed to the comments section to note how they looked alike. "You look nothing and everything alike at the same time wow," a fan wrote. 
McCarthy's Childhood with Her Sister
While some may choose to bask in the attention, others stay away from the limelight, including McCarthy's sister, who didn't follow the Hollywood path that her sister did. 
Melissa and Margie are the only children of parents, Sandra and Michael McCarthy. The actress's family lived a relatively simple life on a farm in a small town outside of Chicago.
Proving just how normal her family is, it is reported that her father missed the unveiling of McCarthy's star on the Hollywood Walk of Fame because he had to de-weed a lake.
Growing up, McCarthy and her sister did not see much of the world or gain varied experiences because they were raised in a rural area. She confessed they gave her parents a hard time for it. 
My sister and I gave my parents a hard time. We wanted to live in a subdivision. 
Despite her angsty rebellious teenage phase, she is grateful for her parents and their unwavering belief in her and her sister, which instilled the confidence she needed to survive in the cutthroat industry. 
McCarthy's Success
Today McCarthy is a two-time Oscar nominee worth a reported $33 million, but in reality, she spent years struggling to pay her bills, and her journey to mega Hollywood success was far from easy. 
She almost gave up on her dreams of becoming an actor when she landed her breakout role as Sookie St. James on the hit television series Gilmore Girls. She became a beloved character for the entire seven seasons of the show.
But her role as Megan Price, the wildly inappropriate sister of the groom in Bridesmaids, catapulted her into new heights of fame, making her a household name in Hollywood. She hilariously seduced an air marshal (played by her real-life husband, Ben Falcone), which earned her the first Oscar nomination.
She further cemented her mark when she won an Emmy Award for starring in the six-season series Mike & Molly and was nominated for the Academy Award for her dramatic turn in Can You Ever Forgive Me?