Why Did Ken Jeong Leave Masked Singer?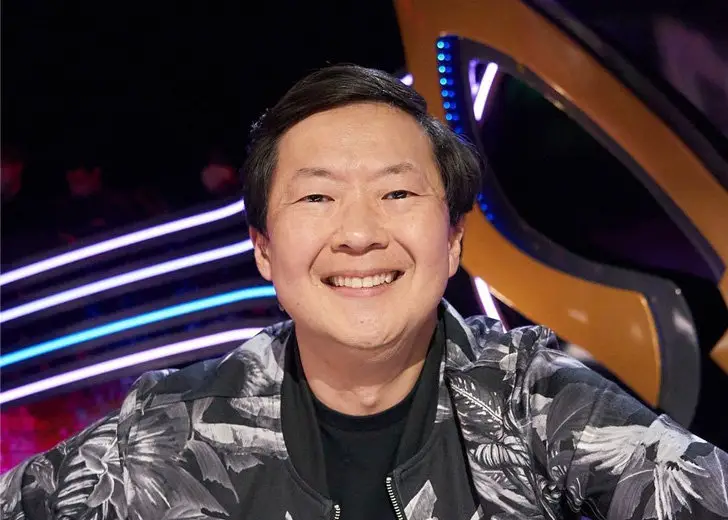 Week 7 of The Masked Singer had everyone talking and discussing what happened. This was because Ken Jeong, one of the show's panelists, walked out of the set.
This made everyone question —  "Why did Ken Jeong leave Masked Singer?"
The show started as normal — there were masked singers like The Prince, Baby Mammoth, Queen Cobra, Space Bunny, and Jack in the Box. The panelists, Jenny McCarthy, Robin Thicke, and Nicole Scherzinger, alongside Jeong, tried to guess who the singers were beneath their masks.
Jack in the Box sang 'Bad to the Bone' by George Thorogood & the Destroyers and gave several hints about who he was.

Ken Jeong walked out of the stage on Week 7 of 'The Masked Singer' following Jack in the Box's performance. (Source: Instagram)
Out of the five masked singers, he was eliminated from the show as he received fewer votes from the audience and the panel. That meant that he had to unmask and reveal his identity.
And when he did, he shocked the panelist and audience to such an extent that Jeong left the set.
Why Did Ken Jeong Leave Masked Singer?
When the panelists guessed who the Jack in the Box was, they believed the singer to be Joe Pesci, Al Roker, Elon Musk, or Robert Duvall. But after the unmasking, it was revealed to be none other than Rudy Giuliani.
Giuliani was the mayor of New York City, a lawyer, and a supporter of former President Donald Trump.
Hence, it was not surprising that Jeong was not supportive of Giuliani being part of the competition since the actor has always been critical of Trump's actions.
After the unmasking, Giuliani took the set by surprise, and Jeong looked uncomfortable with his presence. He stood with his arms crossed and did not chat with Giuliani as well.
The latter explained he was on the reality show because of his granddaughter, Grace. He wanted her to know that one "should try everything, even things that are completely unlike you and unlikely."
The Masked Singer was something that fell in that category for Giuliani; hence he entered the competition. He then did his farewell performance; something eliminated singers do before leaving once and for all.
Just as Giuliani was about to start, Jeong stood up from his seat with a displeased look on his face. He looked off-camera and said, "I'm done," and then walked out of the set.
It was reported by Deadline in February 2022 that Thicke also exited the set, along with his co-panelist, in protest. However, the 'Blurred Lines' singer going was not shown.
Thicke allegedly left to check up on Jeong, but McCarthy and Scherzinger stayed behind to enjoy Giuliani's show. Similarly, it is reported that Jeong and Thicke returned later to judge the rest of the season.
Rudy Giuliani's Controversies
It is obvious that Jeong walked out on Giuliani's performance because he does not support the latter. Giuliani has been involved in a couple of controversies involving Trump and the 2020 presidential election.
An appellate court declared that Giuliani made false statements about the 2020 election. It was reported that there was "uncontroverted evidence" about him.
It was ruled that Giuliani "communicated demonstrably false and misleading statements to courts, lawmakers and the public at large in his capacity as lawyer for former President Donald J. Trump" and his campaign.
As a result, he was suspended from practicing law in New York State in June 2021.