Grigor Dimitrov and His Girlfriend Nicole Scherzinger Reveal Their Split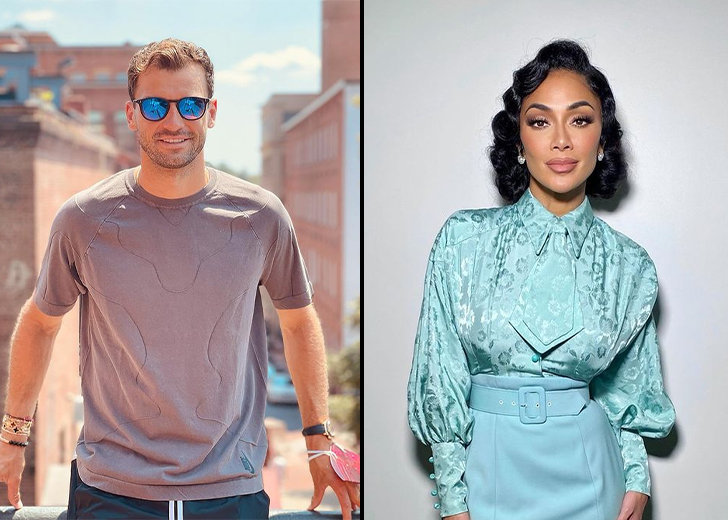 Grigor Dimitrov is recognized for his dashing looks and fascinating dating history, besides his stellar ability on the tennis court.
There have been many rumors concerning Dimitrov's girlfriend.
Currently, the Bulgarian sensation is dating Lolita Osmanova. Osmanova is the CEO of Luxury International Magazine and the daughter of Russian billionaire Eldar Osmanova.
The tennis star's girlfriend was previously married to Russian-American millionaire Gaspar Avdolyan for a short period. 
His love for her made news for the first time when Osmanova was spotted supporting Dimitrov from the player's box at the 2020 Vienna Open.
Grigor Dimitrov and His Ex Girlfriend Nicole 
Dimitrov started dating Nicole Scherzinger, the famous Pussycat Dolls' lead singer, in late 2015. They became girlfriend and boyfriend just a year later.
However, the couple's hectic schedules made it very difficult for them to spend time together.
"It's not easy. The schedules are very heavy. But she's doing a better job than I am at being able to come to most of the places I'm at," the tennis star said in an interview (as per Express UK).

Grigor Dimitrov with his ex girlfriend, Nicole Scherzinger. (Source: Instagram)
Early in 2018, rumors that the couple had broken up gained traction. But Scherzinger quickly shot down the rumors, telling The Sun that they were still together and that the reports were false.
The American music diva, though, subsequently confirmed she was single.
Scherzinger was seen flirting with a male contestant of Australia's Got Talent in early 2019.
The 43-year-old was then seen dancing along to another performance before exclaiming, "Come on, I'm single!" to a fellow judge.
Grigor Dimitrov's Dating History with Tennis Stars
Dimitrov was previously linked to tennis superstars Serena Williams and Maria Sharapova.
In early 2012, he began dating Williams after meeting through their common coach, Patrick Mouratoglou.
But, after dumping the coach, Dimitrov allegedly dumped Willams as well.
Williams later revealed in an interview that dating has not worked out for her and that she has given up on it.
In late 2012, Dimitrov began dating Russian tennis ace Sharapova, intensifying her rivalry with Williams.
The couple dated for two years before breaking up in 2015, with Dimitrov claiming he needed to concentrate on his tennis career.
Nonetheless, Dimitrov wished her happiness and success in life and tennis, claiming they both had "wonderful moments" together.
Did Grigor Dimitrov Ever Have a Wife?
Despite being in many relationships, Dimitrov doesn't yet have a wife.
However, the Bulgarian is keen on becoming a family man. During his relationship with ex girlfriend Scherzinger, Dimitrov said he would love to have a beautiful family one day.
He wants his wife and children to be there for him to win the Grand Slam. He added he would love to see his kids see him play before he retires.
During his career, he has won six singles championships and is the first Bulgarian male player to make it to the third round or better at a Grand Slam tournament.