Who Is Jennifer Hudson Dating? A Look into Her Family Life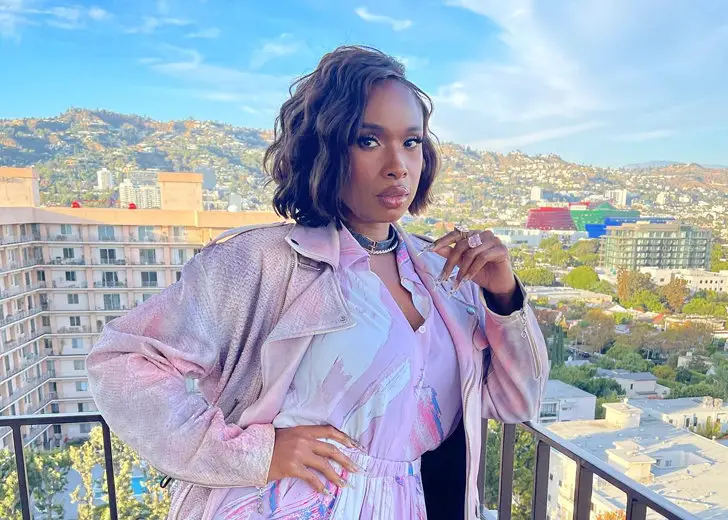 Jennifer Hudson's public dating life started only right before the turn of the century. Her first public relationship was in 1999.
Since then, the EGOT receiver has only had one confirmed long-term relationship and a bunch of rumors that say otherwise.
Here are a few rumors about Hudson's dating life in recent years and how her family life has been going since she broke up with her ex fiancé.
Who Is Jennifer Hudson Dating?
Nobody knows. Hudson has always played her cards close to the chest when it comes to her dating life.
But there have been a few rumors about who she might be dating in the past couple of years. There are two names that pop up when this subject comes up.
The first one would be Marlon Wayans, her co-star in Respect, a biopic about Aretha Franklin. Hudson portrayed Franklin, whereas Wayans portrayed her husband, Ted White.
Their dating rumors started once clips and pictures of their rehearsals and on-set activities started getting out on the internet. People noticed they had amazing chemistry and were great together, both in character and out.
The speculations wishing their relationship was true persisted long after the filming ended and the promotions began as the two started appearing in interviews together. They talked about how they were great as their characters and as a person to work with.
In many interviews, Wayans talked about how great Hudson was and how he would try to de-stress her after long workdays by sending her to a spa and things like that. He also described how kissing her in the movie was like kissing a cloud and rated it one of the best kisses he had ever had.
Further, in one of his interviews, he cheekily admitted to getting turned on by her voice. And he even called her "boo" in one of his Instagram posts where she is posing alongside a poster of his HBO Max comedy special, You Know What It Is.
Hudson, too, wasn't shy in admitting Wayans's gestures toward her. She said he would insist on cooking for her instead of her assistants, bring her chocolates on set because he knew she loved them, and send her on spa days.
However, despite all these, the two haven't posted about one another in a while and neither has appeared together anywhere since the movie promotions stopped. Maybe their relationship was just a dream people had.

Jennifer Hudson with her 'Respect' co-star and rumored boyfriend, Marlon Wayans. (Photo: Instagram)
Another man Hudson was linked to was Will.I.Am. This happened about three years before she was linked with Wayans.
In early 2017, Hudson and Will.I.Am. appeared as judged on the UK version of The Voice. They met on the sets and began a casual relationship, or so the reports said at the time.
Then, in January 2018, further claims surfaced saying their casual relationship had a good chance of developing into a serious one.
This rumor, too, fizzled out without much as neither of them addressed it.
Jennifer Hudson's Family and Past Relationships
Hudson's first boyfriend was James Peyton. She was just 18 years old when they started dating in 1999.
Their relationship ended in 2007 and, within a year, Hudson had found another man to move on with.
David Otunga, a WWE superstar with a Harvard Law degree, wooed her and they began a relationship. They even got engaged in September 2008.
On August 10, 2009, Hudson and Olunga became parents to their first and only kid, son David Otunga Jr.
The couple was engaged, but Hudson was in no hurry to get married, something she said multiple times during many interviews. But, things between them ended before talks of a wedding could get any serious.
The former couple separated in November 2017, and things only went downhill from there. Their break up went public after outlets got hold of her protective order request against Otunga.
He had allegedly harassed and threatened her, which had prompted her to file the order. The courts cleared his name the following January, but it was assumed they were in a fight for legal custody of their son.
Nothing is known about their custody battle, but David Jr. seems to spend a lot of time with his mother. He is a regular fixture on her Instagram.