Aretha Franklin's Life Struggles Goes Deeper than What's Shown in Her Biopic 'Respect'
Aretha Franklin's life was not always rainbows and sunshine.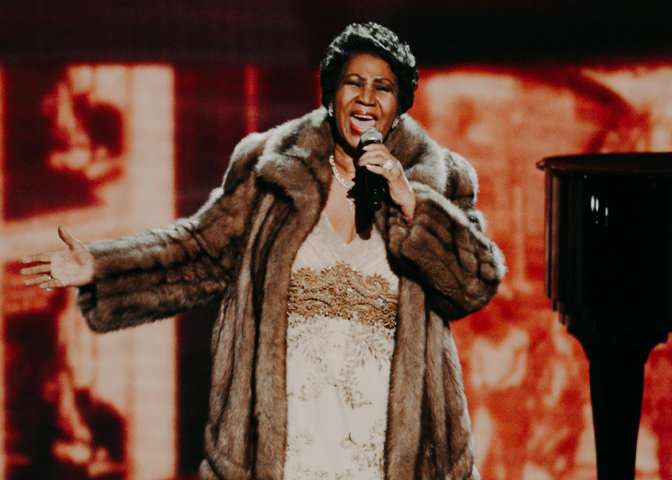 Aretha Franklin, also known as the Queen of Soul, is an American singer, songwriter, and pianist. She was a renowned vocalist who rose to prominence in the 1960s and sang until she died on August 16, 2018.
Throughout her career, she has shattered several glass ceilings. She became the first woman to be inducted into the Rock and Roll Hall of Fame. In the same way, she has won 28 accolades, 18 of which are Grammy Awards.
From 1956 to 2018, Franklin released 39 studio albums, 62 compilation albums, six live albums, and over 100 singles. She was appreciated by all, and even after her death, her legacy is loud and proud. 
Aretha Franklin's Biopic 
A biographical drama named Respect is made in her honor, which will be released on August 13, 2021. The biopic is directed by Liesl Tommy and stars Jennifer Hudson, Forest Whitaker, Marlon Wayans, and Queen Latifah. 
Respect revolves around Franklin's growth from a church choir member to a music sensation while surviving an abusive marriage, patriarchal limitations, and being engaged in the civil rights struggle.
Franklin was actively involved in the development of her biopic before her death in 2018. She specifically demanded that Hudson play the legend in Respect. 
The Oscar-winning actress has been acclaimed for her portrayal of Franklin, but the biopic has received mixed reviews. One of the main reasons for this is because Respect does not dive deep into the darker aspects of Franklin's life. 
Dark Side of Aretha Franklin's Life
Life was not easy for Franklin. While she was paving the way to be one of the greatest female artists in the world, she had many hidden skeletons inside her closet. 
She faced many struggles, like molestation, domestic abuse, the emotional trauma of losing her parents, sibling rivalry, and cancer, while putting a smile on her face for the public. 
Raised by Single Father 
Franklin's parents, Barbara and Clarence LaVaughn (C.L), had a rocky marriage because of C.L's infidelity. As a result, they separated in 1948. Barbara visited her family regularly after the separation.
"I wasn't sure about the air factor onstage, and air can mess with the voice from time to time. And I didn't want to have that problem that evening. It's been a long time since I've done Kennedy Center, and I wanted to have a peerless performance." –Aretha pic.twitter.com/8wN3gakzvE — Aretha Franklin (@ArethaFranklin) August 9, 2021
C.L, on the other hand, was the one who raised Franklin and her siblings. Unfortunately, Barbara died of a heart attack on March 7, 1952, only a few days before Franklin's tenth birthday.
Teen Pregnancy 
Franklin was supposedly gotten pregnant by a local guy called Donald Burke. She gave birth to her first son, Clarence, at 14. She never married Clarence's father but was involved with another guy called Edward Jordan.
A year later, she was blessed with a second son, Eddie. She was 15 with two kids, so her sister and grandmother helped her babysit while Franklin was busy with her other duties. 
Domestic Abuse and Divorces
In 1961, Franklin married Ted White, a musician and producer. She was 19 years old at the time, and White aided her in launching her career. However, White was not a decent man.
Many of his coworkers referred to him as a pimp. He had also beaten and assaulted her on several occasions, sometimes in public. Yet, regardless of all their difficulties, they were blessed with a baby boy, Ted White Jr, in February 1964. 
The couple got divorced in 1969. Then, Franklin was involved briefly with her road manager, Ken Cunningham. She gave birth to his son, Kecalf Cunningham, in April 1970. 
On April 11, 1978, she married her second husband, actor Glynn Turman. They divorced in 1984 after splitting up in 1982.
C.L's Death 
Arguably, the most challenging period in Franklin's life was her father's death. C.L was shot twice at point-blank range at his Detroit residence, which left him in an irreversible coma.
C.L was transferred back to his house with 24-hour nursing care after six months in the hospital. Franklin returned to Detroit in late 1982 to help care for her father, who died on July 27, 1984.