Jennifer Beals' Parents Rarely Admitted Their Mixed Ethnicity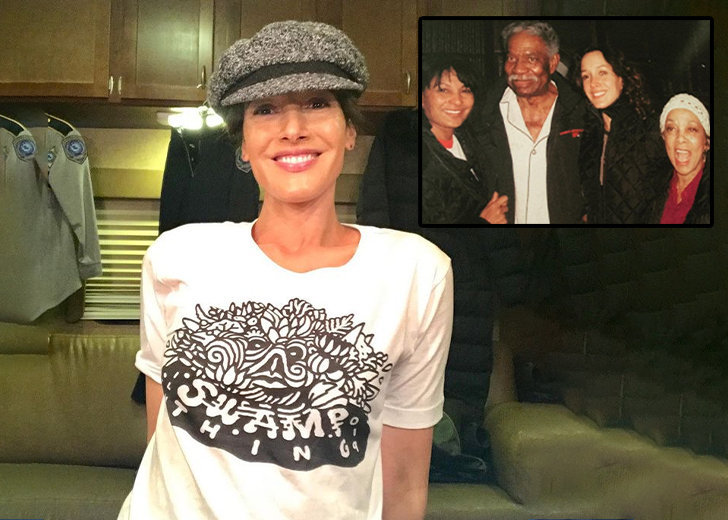 Jennifer Beals was born on the southside of Chicago, Illinois, to her parents, Alfred Beals and Jeanne Beals, on December 19, 1963. 
The Flashdance actress was raised in a household of mixed ethnicity, as her father was African-American while her mom is Irish American.
Her father, Alfred, was a grocer and had several other businesses under his ownership. Likewise, her mother, Jeanne, is a former schoolteacher.
When the actress was nine-year-old, her father tragically passed away, aged sixty-one, on December 6, 1974.
As per a report by the Chicago Sun-Times (via UPI), Beals said she knew she was "acutely aware" that she was "different" growing up.
 She also mentioned getting taunted with the term "whitey" in Chatham, a dominant African-American neighborhood, where her parents brought her up.
Beals said she found it very odd living in the neighborhood, as a white individual, while talking about her upbringing in the area during the 1960s and early 1970s.
Jennifer Beals on Ethnicity and Diversity
During her acceptance speech at the 4th Annual Power Up Premiere Gala in 2004, she spoke at length of her experiences growing up in Chicago as a biracial girl.
As the actress got older and was more aware of television and magazines, she searched for images of girls that looked like her, and as a girl from mixed ethnicity growing up in Chicago, there wasn't a lot there, "positive or otherwise."
She said she was certain of her "otherness," which was at times so palpable that it made her wonder if anyone could see her.
"I was that invisible," she remarked and told everyone present in the audience that when society fails to "write your story," there is an unspoken message that the story is not worth telling.
However, she somehow thought maybe she was different for a reason, and it wasn't some "horrible mistake" to go live as an individual completely undocumented in the eyes of society.
In her glowing speech, Beals said that, from an early age, people see their life as a narrative, to which one is always exposed most of the time.

Actress Jennifer Beals posing for a photograph. (Photo Credit: Instagram)
Per the actress, the exposure shapes the narrative of the life they create for themselves through their imagination and through the imagination of others.
"We are constantly in the process of creating ourselves," she noted further.
Jennifer Beals on 'The L Word' - A Tribute to Mixed Ethnicity
While talking about her acclaimed television series The L Word, she revealed that her character, Bette Porter, wasn't initially biracial.
In fact, it was Beals who suggested to the show creator that the character be made biracial.
During her speech, the actress talked about the notion where she was part of a narrative offering "some sort of mirror," to people who may have never seen themselves represented.
"I am very proud to be part of the L word," the actress spoke proudly of her show.
A strongly opinionated Beals then shared how knowing that we all exist in society as one larger extended group is fulfilling.