Did Jennie from Blackpink Get Plastic Surgery? A Look into Some Speculations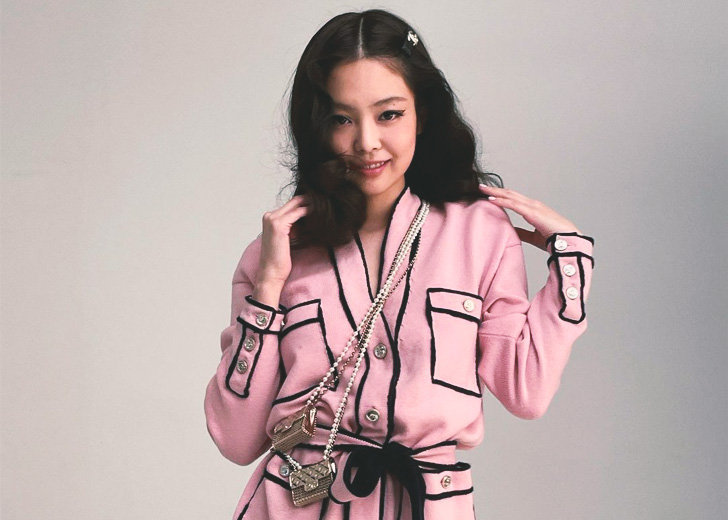 The lead vocalist of Blackpink, Jennie Kim, known mononymously as Jennie, is unquestionably one of the most famous K-pop stars with over 56 million followers on Instagram. Her singing prowess and eye-catching sense of style have always been her strong point to attract recognition. 
Besides, her picture-perfect looks have also earned her massive attention. So much so, her admirers take her facial features as their goal while taking appointments with their plastic surgeons. 
Benchmark for Post-Plastic Surgery Looks 
According to Koreaboo, Jennie has been one of the most popular visual stars to make it to the cosmetic clinics since Blackpink gained traction.
The news portal talked to the directors of a popular cosmetic treatment facility in Gangnam, and, as per their accounts, their patients longed to look like Jennie, even with minor treatments from Botox. 
A director named Park Moon Soo recounted how they would bring Jennie's picture to their appointments, hoping to replicate Jennie's unique facial features. Then, the plastic surgeon explained why the singer's visuals were popular among plastic surgery patients. 
In his own words, Jennie looked younger than her age because of her uniquely show chin and small jaw. In addition, her slanted catlike eyes and thick lips make her look more than attractive. 
While the cosmetic surgeon praised Jennie's facial structures, netizens believe she got her looks because of plastic surgery. 
Plastic Surgery Claims 
Jennie has been in the limelight since YG Entertainment, a talent agency, introduced her as its recruit in April 2012. Over the years, the then-16-year-old has grown in front of the camera.
Netizens are assured that the changes during the course of her career aren't wholly natural. Instead, they believe the 25-year-old has decisively gone under the knife to change her looks, and their reasoning is plentiful in social question-and-answer websites like Quora. 
A unanimous argument was that Jennie had done cat eye surgery, a procedure to provide sharpness into the eye and give it a cat-eye shape while removing the fat under them. The internet users posted her pre-debut pictures and compared them with her recent ones, stating her eye looked different. 
Many even argued that she had done a double eyelid surgery to create a crease in her upper eyelids. 
Moreover, the speculators claimed Jennie had done a rhinoplasty on just the tip of her nose. They opined that the procedure helped her get rid of fat on her nose, making it look less bulbous and slimmer. 
Netizens were also convinced that the Seoul native had light lip injection to get a fuller lip effect. They pointed out how she had thin lips during her debut, but it looked bigger and plumper in recent times. Following suit, many asserted that Jennie had buccal fat removal and even gum surgery. 
While the internet users claimed Jennie had done plastic surgery, they also showcased their support for the singer, implying that such cosmetic treatments should be normalized. That being said, Jennie hasn't yet commented on the plastic surgery rumors. 
And though her plastic surgery remains to be a far-fetched claim, she is not the only person to be speculated to have gone under the knife. Blackpink's lead dancer Lisa Manoban is also rumored to have done a series of nose, eye, and lip jobs, among others.