Jenna Marbles' Look Alike Hailey 'hotgirlonline_duh' Kristiansen Confuses Fans about Her Comeback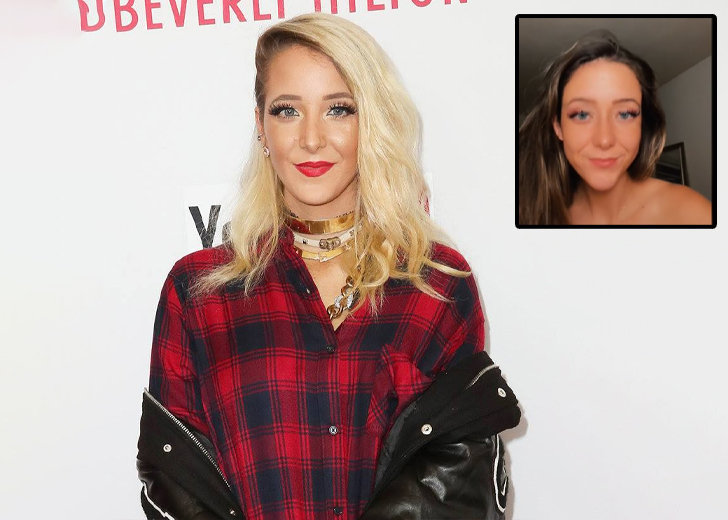 For a while, a viral TikTok star made everyone believe that the former YouTube personality and comedian Jenna Marbles had finally made a comeback on social media.
But the excitement quickly took a dip when fans found out that she hadn't made a comeback and the viral TikToker, Hailey Kristiansen, was just a doppelganger of Marbles.
But who is this TikTok star who looks like the former social media star?
Meet Hailey Kristiansen — Jenna Marbles' Look Alike
Hailey Kristiansen, who is popularly known as 'hotgirlonline_duh' or Marbles' lookalike on TikTok, usually posts videos about her life on the short video sharing platform.
But recently, netizens noted she looked like the former YouTube star, and subsequently, all of her videos started going viral.

Hailey Kristiansen created confusion about Jenna Marbles' comeback with her viral videos. (Photo: TikTok)
"I thought this was Jenna marbles. Don't do this to me. I'm having a meltdown," someone wrote in one of her videos.
Another chimed in, saying, "my heart stopped for a second because I thought you were jenna."
In one video, she received over 400,000 views, while in one video, she addressed the ongoing confusion and received over 70,000 views.
"pov you've just been told you're the doppelganger to a famous internet comedian whose name rhymes with Lenna Barvels and you're trying to figure out if you should ignore it because you want to be funny on your own or try to lean in on the hopes you might go viral…" she wrote in her video.
Fans Continue to Miss Jenna Marbles
In the wake of the situation, fans once again expressed that they missed Marbles on social media and YouTube.
"I think you brought a little sliver of happiness to so many people with that video," a fan wrote. "Even [though] it wasn't Jenna, it was so amazing thinking it was."
Another fan tearfully wrote, "CAN WE PLS JUST GET A HI FROM HER WE MISS HER SM."
Marbles have been away from YouTube and social media since June 2020. At the time, she shared she was quitting her social media life because she didn't want to offend anyone.
In addition, she reportedly wasn't having fun with her work, which was her initial goal.
Most recently, on Valentine's Day 2022, her boyfriend Julien Solomita gave an update about her life by posting an old picture of them. The post hinted that she was still together with her longtime partner.