Jenna Marbles' Boyfriend Julien Solomita Delayed Engagement Announcement Due to Anxiety
In a Twitch stream on April 15, Julien Solomita, who first began dating Jenna Marbles in 2013, revealed he popped the big question.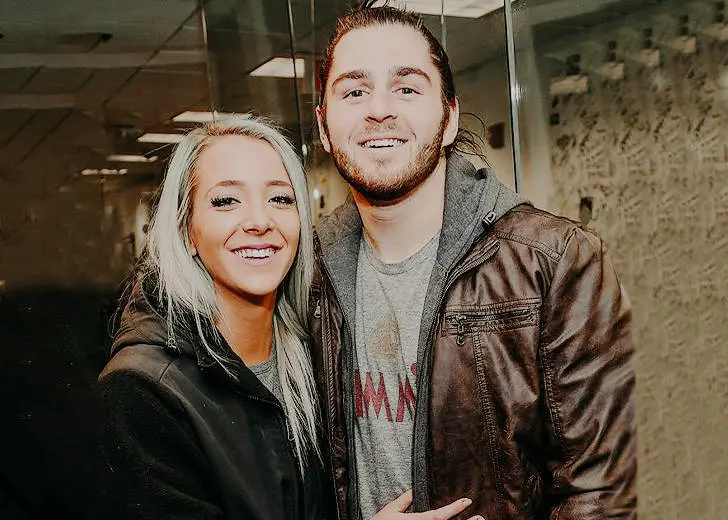 After nearly a decade of dating, celebrity YouTuber Jenna Marbles, whose real name is Jenna Mourey, and long-time boyfriend Julien Solomita are officially engaged!
In a Twitch stream on April 15, Solomita, who first began dating Marbles in 2013, revealed he popped the big question to Marbles. "A little while ago—this is so weird—I asked Jenna to marry me, and she said yes. So, we are engaged," he said.
Although it is not clear when Solomita asked his girlfriend to marry him, he added that the engagement happened "probably longer ago than you think."
The pair captured much of their lives as a couple for their subscribers in their joint Twitch channel under the name 'JennaJulien.'
Marbles and Solomita's Adorable Meet-Cute 
The lovebirds started dating in February 2013, but they didn't announce it for nearly four months.
Since the duo went public with their relationship, curious fans kept badgering them for their love story even though they wanted to keep their affair out of the media's prying eyes.
They finally shared their love story for their hardcore fans worldwide.
Solomita met Marbles when he was still in high school. They first met at an L.A. bar where Solomita worked during the weekends. Marbles used to hang out at that bar with her group of friends.
Solomita noticed her, and ultimately the two got introduced after Marbles approached him. 
One night she said, 'you know, maybe you should hang out and not work one night.'
And so he did. He took the night off and hung out with Marbles and her friends. "I'm so lucky to have met her. She's such an incredible person," Solomita gushed.
A few years later, in 2018, the couple announced the next step in their relationship with the video, "We Bought a House." Although they were in no rush to tie the knot, they were ready to take their relationship to the next level.
Marbles Canceled Herself
Marbles first rose to fame in 2010 with her 'How to Trick People Into Thinking You're Good Looking' video.  But last year on June 25, Marbles uploaded her last video titled 'A Message' telling her 20 million subscribers that she was leaving the platform potentially forever amid controversy over racially offensive videos.
In the video, she apologized for several videos produced in 2011 and 2012, which are now private, including Jenna wearing blackface to impersonate Nicki Minaj, another featuring a rap with racial epithets about Asians and slut-shaming women who "slept around." 
I've spent the last few days privating almost all of my old content, and I'm sorry if any of that holds any nostalgia for you, but I'm literally not trying to put out negative things into the world.
Since her announcement, Marbles has not been present on the internet, not even in Solomita's videos, where she used to make brief cameos. Her continued absence from his videos caused fans to wonder if the couple had actually broken up.
This engagement news should shut down any lingering rumors or doubts.