Jenna Marbles and Julien Solomita Surprise a Fan with Terminal Cancer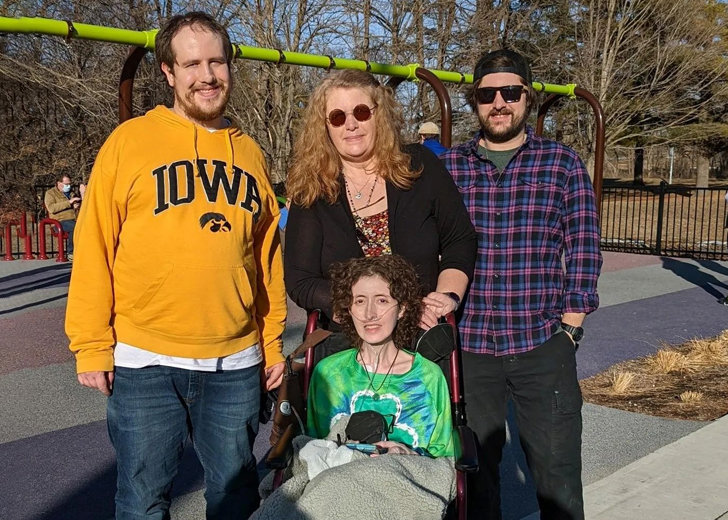 Jenna Marbles and her longtime partner Julien Solomita recently surprised a fan.
On February 22, 2022, the fan, whose name is Jessica Christine and has been diagnosed with terminal cancer, posted a video on TikTok to share that her favorite YouTubers sent her a care package.
In the video, she showed the gifts she had received while thanking Marbles and Solomita for showing love and support towards her.
"I am so happy. Thank you so much," Christine said while bursting into tears.
Jessica Christine's Viral Video
Marbles and Solomita's kind gesture towards their fan came a few days after Christine posted a viral video on TikTok.
The fan had apparently posted another video in which she shared how she regularly watched the two content creators' videos and felt better.
But she later stated that she was saddened after Marbles announced she was quitting social media and stopped posting videos on YouTube in June 2020.
Christine also showed her willingness to watch her videos again or get in touch with her.
After the video went viral across various social media platforms, it reached Marbles and Solomita.
Another fan was also quick to comment on Christine's video that Solomita, in one of his streams, confirmed that the couple had seen the video and, more importantly, they had contacted the sweet fan.
"I'm not even hoping she makes a public video, I just hope she privately replies to you queen as someone else said here in comments," another wrote in the video.
Fans Sent Good Wishes to Jessica Christine
Thousands of fans became emotional after watching the video, which led them to pour in numerous wishes for Christine's good health.
"You might be a stranger to all of us, but we love you Jessica. Prayers for you," one wrote.
Another similarly added, "I'm so sorry! I wish things can be different, and you beat this!"
A few also rushed into her recent video, where she shared her happiness after receiving gifts from her favorite creators and congratulated her.
"That video was posted 2 days ago!!! Jenna and Julien are fast af and we love to see it," one noted.
Another fan commented, "Thank you Jenna and Julian for reaching out to her. This is beautiful. I'm so happy they found your video!!"
Julien Solomita Recently Shared Jenna Marbles' Update
Like Christine, many other fans were also shocked and saddened after Marbles quit YouTube, as well as all social media handles.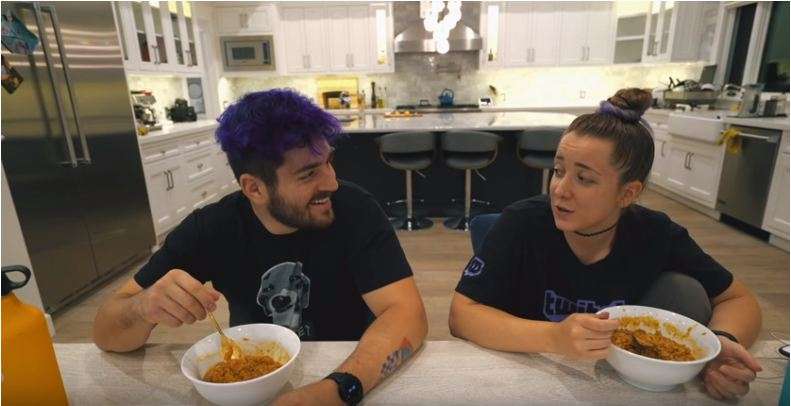 An old picture of Jenna Marbles and her partner Julien Solomita. (Photo: YouTube)
While calling it quits, she posted a tearful video and apologized for some of the offensive videos she had posted on her channel in the past.
Sharing why she took the decision, Marbles, whose real name is Jenna Mourey, stated that she was not having fun with her work, which was her initial goal.
The fans were, however, taken by surprise when Solomita posted a throwback picture of him and Marbles on Valentine's Day 2022.
The post hinted that the former YouTuber was still happily together with her longtime partner.
The news, therefore, made the couple's fans happy!