Jeff Zausch Is Dating Super Supportive Girlfriend — "She Is a Real G.O.A.T"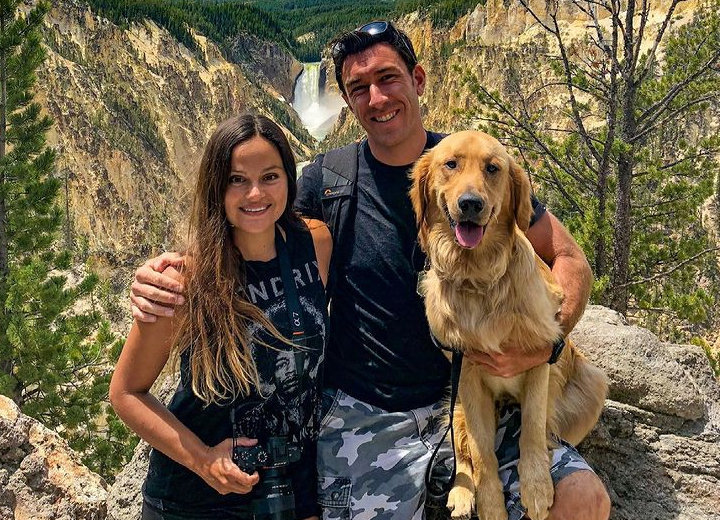 Television personality Jeff Zausch has openly moved on from his marriage. Lately, he has been dating his new girlfriend, Erin Munoz. 
Zausch, known for the 60-day challenge he carries on Naked and Afraid of the Discovery channel, says his amazing girlfriend supports him through his survival trips. 
Jeff Zausch Dating a Supportive Girlfriend
Zausch started dating Munoz in late 2010. She is a musician and a traveler. Like him, she is also an outdoor and travel enthusiast. 
During a 2021 Facebook live, the couple revealed she watched his survival shows before they met through Munoz's cousin.
The cousin was Zausch's cameraman, and he introduced them to each other. Soon, they bonded through their common interest in wildlife and started dating. 
Zausch couldn't help but rave about his girlfriend in the live session. He acknowledged her part during his recent back-to-back survival challenges, sharing she supported and helped him sustain the wildlife with her skills. 
"She is amazing. So yeah like you said, she helped me get through. That's crazy to think about," Zausch shared as he pointed out she helped him for 134 days out of 195. He even added that finding her was the best luck of his life.  
As the couple was talking about each other, a fan complimented Munoz, saying she was the 'real G.O.A.T.' Zausch laughingly agreed with the viewer and said she was the greatest of all time.
Jeff Zausch's Divorce From Wife
Before his public relationship with Munoz, Zausch was married to Gabrielle Zausch. The couple tied the knot on March 8, 2013.
He used to post about her and their camping trips often on his social media but revealed little details about her and their relationship. The last time he made a post with his wife was back in 2015. 
After that, it seems like the two divorced and parted ways. That's because Zausch started posting pictures with his new girlfriend. 

Jeff Zausch's wife before he started dating his girlfriend Erin Munoz. (Photo: Jeff Zausch/ Twitter)
Even today, the lovebirds often post pictures of hikes and date nights with movies.
Usually, after Zausch's survival trips, they take some time off for vacation. In February 2020, the couple went to the Bahamas to recover from an intense challenge. 
He revealed he chose the location to relax with Munoz after a very off-the-grid challenge. He said he needed time to prepare for the next challenge. 
Apart from being supportive, Zausch also credits his girlfriend for making him happy. On March 20, 2022, he celebrated the International Day of happiness with his girlfriend and pet dog, Beck.
"I just wanted to celebrate with you all and share a little photo of what brings me the greatest happiness," he captioned, with pictures of them three in Yellowstone with his arms around Munoz and Beck.