'The Real's Jeannie Mai Reveals How Her Husband Reacted to Pregnancy News
Jeannie Mai says he made her feel safe.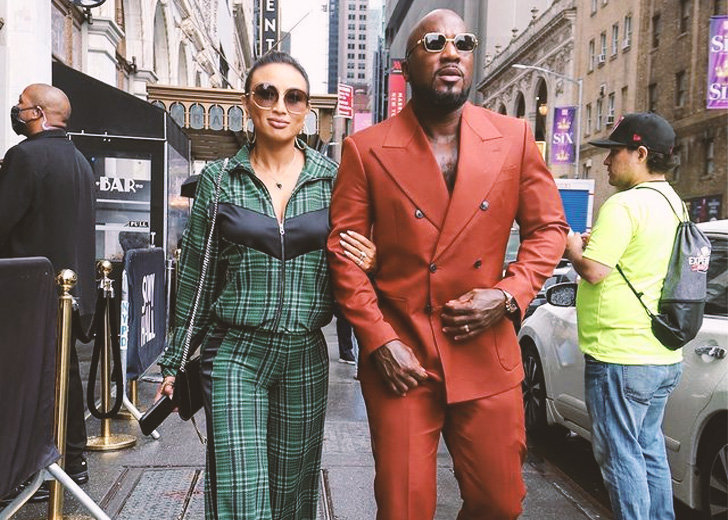 Jeannie Mai and her husband Jeezy, real name Jay Wayne Jenkins, are expecting their first child. The television host made the announcement during the season 8 premiere of her chat show The Real, on September 20, 2021.
"We've had so much to reveal here at the show, including the fact that I am pregnant!" the co-host exclaimed at the beginning of the broadcast.
The 42-year-old then recalled how she had no plans of being a mother. But, the love of her husband and her friends changed her perception.
In her own words, her girlfriends always accepted her the ways she was, and her show The Real helped her grow, evolve, and see herself differently.
Addressing her co-hosts, Mai mentioned they always supported her, saying she could be an outstanding mom if she ever wanted to be one.
After the surprise announcement, her fellow co-hosts — Garcelle Beauvais, Loni Love, and Adrienne Houghton — wondered how her husband, Jeezy, reacted to the news, and Mai revealed the reaction.
Jeannie Mai's Husband Jeezy's Reaction to Pregnancy
Mai teared up, recalling how her husband Jeezy reacted to the news of her being pregnant. The television presenter stated he made her realize she had never felt so safe in her entire life.
As per her accounts, falling in love with Jeezy helped her create the definition of 'safe.' As soon as they found their true happiness in one another, they planned on being parents.
However, Mai had never thought of being a mother. The California native walked down memory lane, disclosing that she had stated she didn't plan on having kids during her first date with Jeezy. 
But as their relationship fortified, they could see themselves being parents to their children. 
After the announcement, Mai talked to Women's Health and disclosed that she and her partner hid the pregnancy for almost five months. "So we're relieved to finally share the news," she added.
In the same interview, the make-up artist revealed that she had a pregnancy loss in March 2021, just before she tied the knot with Jeezy in an intimate wedding ceremony at their Atlanta home.
They had been trying to conceive a baby through in-vitro fertilization (IVF) since last year.
When she lost her child, Mai admittedly felt like she had cursed herself for never wanting to have children. But things worked in her favor, and she finally got pregnant. 
While the baby due in 2021 is Mai's first child, it will be the fourth for her husband, Jeezy. He has three kids — sons Shyheim and Jadarius and a daughter named Amra Nor — with different women.
Mai and Jeezy started dating in November 2018 and got engaged in April 2020. Before Jeezy, Mai was married to Freddy Harteis from 2007 to 2018.