'The Real' Host Adrienne Bailon Is Ready For Spring — Check Out Her Favorite Makeup and Jewelry Products
Adrienne Bailon is all set for spring and has fans taking notes on her favorite picks for jewelry, fragrance, makeup, and other accessories.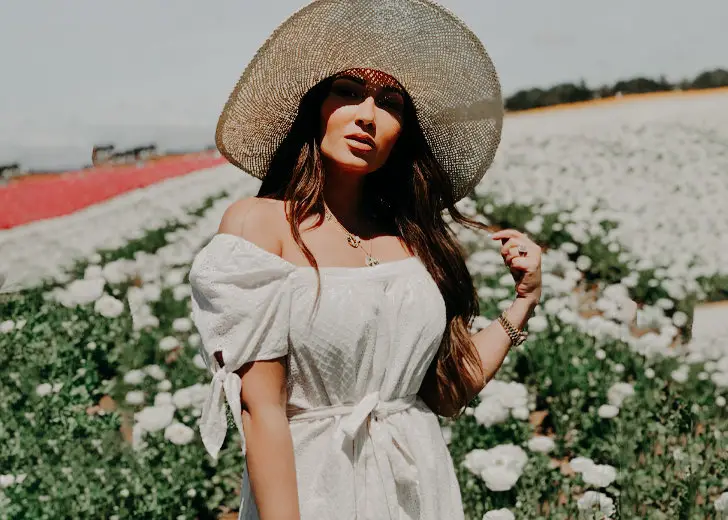 Adrienne Bailon is all set for spring and has fans taking notes on her favorite picks for jewelry, fragrance, makeup, and other accessories. 
The Real host took to her Instagram on April 29, 2021, to flaunt her chic spring picks. The artsy list came with bits and pieces of her own collection paired with brands from other celebrities. So without further ado, let's jump right in!
Jewelry from XIXI Collection
What better place to start the list than the XIXI collection from Bailon herself. The jewelry collection from the fashionista was released back in 2019 and drew heavy inspiration from the things that mean the most to her: faith, family, and her fans. 
Featured in her go-to spring basket were The Gilt Cuff bracelet, a pair of gold dust earrings, and her signature layered gold coin necklaces, which she believes are chic must-haves.
Fragrance by KKW Fragrance
Central to the display was the fragrance from KKW Fragrance, the scent of spring. The elegant bulb-like bottle is essentially spring in a bottle with a scent that can only be described as fresh water overflowing with rose petals. 
The scent from the beauty mogul Kim Kardashian is actually a collaboration with Kendal Jenner. 
Dezi Backtrack Shades for the Sun
As the sun comes out this spring, Bailon will be heading out with a pair of Dezi Backtrack shades. The luxury shades are crafted from a handmade 6mm cellulose acetate frame with a custom metal inlay for the logo. 
The lenses themselves are optical grade CR39 lenses with 100% UVA/UVB protection and, of course, a custom etched logo. The overall construction of the eyewear is an oversized square acetate flat top frame with delicate beveled angles.
Plush Pout: Shameless Is An Obsession
Going light and natural on the make-up front, Bailon fell for the perfect peach and nude tones of Plush Pout from Artist Couture. The Plush Pout: Shameless line features a special formula designed to keep the lips fresh and cool upon application. 
The high-shine, light weight, and non-sticky lip gloss gives the appearance of fuller-looking lips with just a few strokes. 
A Sneak Peek From La Voûte's Spring Collection
And to tie it all up, there was a sneak-peek into La Voûte's upcoming spring/summer collection.
For those of you who are unfamiliar, La Voûte is a luxury handbag and loungewear line from Bailon herself. It is hard to gauge what the tuck knit apparel is, but it does add a little bit of mystery to the mix. 
The last item to be featured in the "spring things" post was a chorus booklet sent over by Euni. Bailon was very excited about this Evangelist chorus booklet which is soon to be made into a new Israel & New Breed project.