Jayne Kennedy Used to Talk about Her Ambitions to Be a Movie Star with Parents
And she became more than a movie star, a trailblazer to all women of color.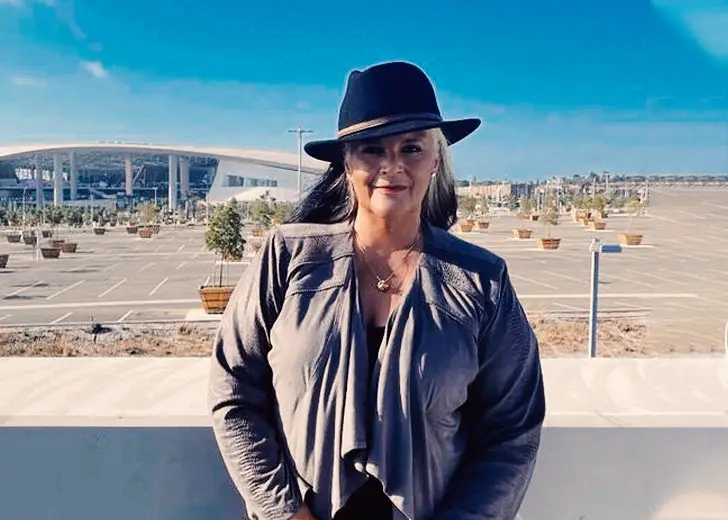 Jayne Kennedy is the epitome of legendary. In a world where African Americans hadn't yet earned a slot in the entertainment industry, she blazed the trail for women of color like Halle Berry, Tyra Banks, Naomi Campbell, and many more.
She established herself as a triple threat to keep an eye on, embodying perseverance and hard work.
And in her heyday, Kennedy was everything a performer could have imagined being — a junior olympian, dancer, singer, actor, model, national sports anchor, spokesperson, and a television personality. All thanks to her childhood dream of becoming a movie star. 
Jayne Kennedy's Parents Supported Her 
Born to African-American parents — father Herbert Harrison and mother Virginia Harrison — in 1951, Kennedy dreamt big from a young age. Her parents had taught her and her five siblings to aim high in life, believe in oneself, and be strong. 
Courtesy of their parenting, Kennedy never hesitated to dream, though the world for Afro-Americans was comparatively more brutal. She aimed to be a movie star and indulged in conversations about Hollywood celebrities like Shirley Temple with her parents.
But after she was ten, she stopped mentioning that as her ambition for years. Instead, she got busy with cheerleading, partaking in the State Junior Olympics, and being the president of her class. 
During her college days at the Girls State in Washington, D.C., she broke records, becoming the first black vice president at the annual conclave. And from then, her trailblazing journey started.
Kennedy's Groundbreaking Career
The multi-hyphenate became the first African American woman ever to be crowned Miss Ohio in 1970. She was 18 at the time. The same year, she made history as the semi-finalist in the Miss USA pageant.
Following her groundbreaking success, the pageant queen moved to Los Angeles with her then-husband Leon Isaac Kennedy. Upon arriving in the city, she appeared in Johnny Carson's The Tonight Show as a product girl.
Then, the talented personality entered the Hollywood scene as a dancer and singer. She performed as a "Ding-a-Ling" girl for Dean Martin's television and roadshow for two years. 
Her mesmerizing beauty that broke color barriers soon gained attention. And in 1972, she made her acting debut in Lady Sings the Blues. Again, Kennedy established herself as one of the hard-working artists, despite racist casting.
Her prominent acting projects include Wonder Woman, Benson, Police Story, and The Love Boat, among others. 
In 1978, the stunning actress broke all records yet again, becoming the first black woman to helm a sportscasting job. She started hosting CBS' The NFL Today.
During her tenure, she interviewed athletes like Julius Erving, Joe Namath, and even her friend, Mohammad Ali.  
With time, Kennedy broadened her career, adding modeling to the list. She became one of the first black women to be the cover face of Playboy Magazine in 1981. 
What happened to Jayne Kennedy?
In late 1983, Kennedy got diagnosed with endometriosis, a long-term painful condition in the uterus. Meanwhile, the beauty queen was filming an exercise series titled Love Your Body.
In the light of the diagnosis, the legendary actress quit the show. Soon, she got pregnant with her first child, daughter Savannah Re, with her second husband, Bill Overton. 
To focus on her personal life and her kids, Kennedy retired from the entertainment industry. She had two more daughters — Kopper Joi and Zaire Ollyea  — with her husband.
Though she is not working now, the 69-year-old actively takes part in humanitarian acts. She is an advocate for The Children's Miracle Network, a non-profit organization.