Who Is Jay Copeland from 'American Idol' Season 20?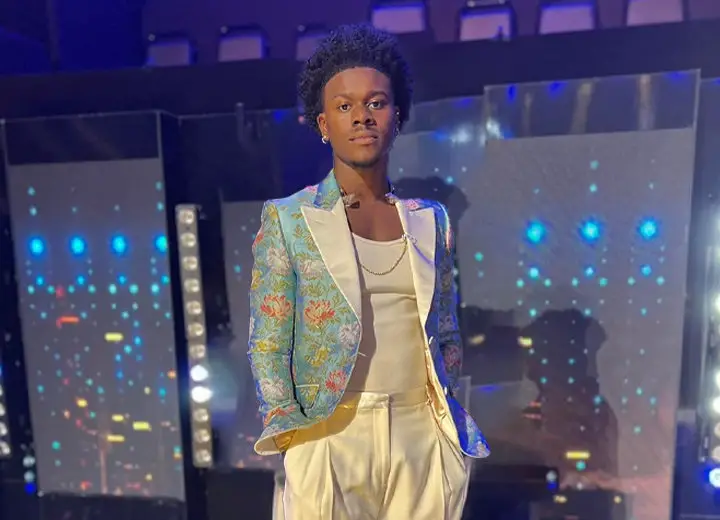 American Idol season 20 wrapped up in May 2022, with 20-year-old country singer Noah Thompson crowned the winner. 
Although there could only be one winner, many felt that the season had some of the best singers the show had ever seen. 
One such talented performer was 23-year-old Jay Copeland from Salisbury, Maryland, who caught the audience's attention right from the auditions. So for those wondering "who is Jay Copeland from American Idol?" here is a breakdown. 
Jay Copeland Was Always into Music
Copeland grew up in a musical family and was introduced to music mostly through the church.
He developed an ear for music while attending the Sunday services; once he reached middle school, he began singing in his school choir. 
Copeland discovered his passion for performing when his teacher at Salisbury Middle School, Mrs. Daniel, offered him his first solo.
After graduating from Salisbury University and majoring in music, he attended the University of Houston to study acting. He told the head of the department that he wanted to pursue American Idol and still go to grad school.
At first, the head was on board. But after the first week, the head told him he could not have it all. So he tried convincing Copeland to stay in school, telling him American Idol would always be there. 
But Copeland knew that wasn't true since the singing competition show was once canceled. Ultimately, he had no choice but to drop out of grad school to pursue his passion. 
And does the musician have any regrets about dropping out? "None at all."
Music Was Therapy to the Singer
Perhaps the reason Copeland felt so strongly about music was because of its impact on his life.

Jay Copeland on American Idol. (Source: Instagram)
 While talking to Billboard, he revealed he became suicidal and depressed in middle school after being attacked by five kids. 
"When you're a dark-skinned Black boy, you have a lot of struggles. You have a lot of things that you go through. It changed my whole character and so I changed schools. I had to go to therapy," the singer told the outlet. But music helped him through his dark times and built confidence. 
Even after Copeland was eliminated from the competition, he was thankful for the opportunity because, as a little boy, he never thought he could see such a day coming. 
Jay Copeland Received the Final Platinum Ticket
Although Copeland did not win American Idol, he was a strong contender for the title. He was one of the three people to receive the platinum ticket for season 20. 
Thanks to the platinum ticket, he got to skip the first round of the Hollywood Week competition. 
Copeland impressed the judges with his rendition of 'Signed, Sealed, Delivered (I'm Yours)' by Stevie Wonder. 
After his performance, all the judges gave him a standing ovation. "Your talent is off the chain," Lionel Richie told him before adding, "We've been waiting for you to walk through that door." 
Meanwhile, Luke Bryan noted he was perfect. But he was eliminated during episode 18, but he still made it to the top 7, mo small feat.