Is 'Windfall' Star Jason Segel Dating Anyone Now? A Look into His Recent Breakup
Jason Segel broke up with Alexis Mixter, his girlfriend of eight years.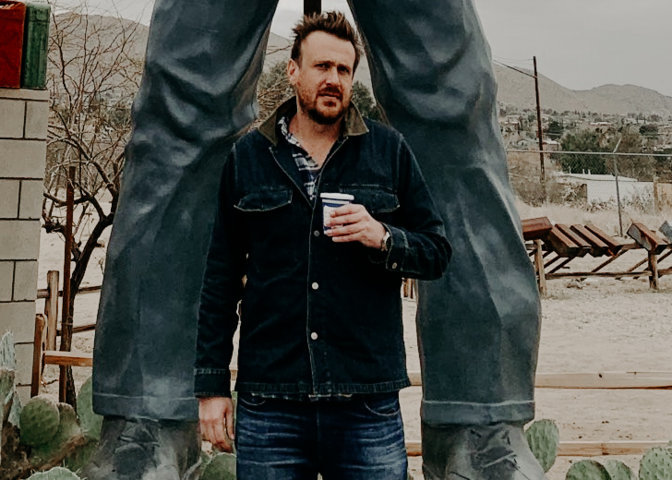 How I Met Your Mother famed actor Jason Segel had a breakup with his longtime girlfriend, Alexis Mixter, after eight years of dating.
Mixter, a 42-year-old pyrography artist, took to Instagram on April 29, 2021, and announced their split.
In the heartfelt Instagram post, she shared their old photo, explaining the two in the photo were best friends.
"This guy and I have shared so much life together. Changed each other at a soul-deep level. All for the better," she wrote in the caption. "The depth of our bond was something I could never have anticipated."
She continued writing that she had never spent so much time with another person. But with Segel, it was different. As she grew, laughed, cried, and shared her life with him.
Mixter, who has close to 9 thousand followers on Instagram, also felt surreal to write about the end of their relationship on social media, especially when their friendship was still intact.
She further explained the decision to end their relationship was made "quite a while ago" to let them grow away from "what our relationship had been and into what it was becoming."
On the other hand, the 41-year-old actor has not made any public comments on the matter so far.
Their Relationship Timeline
Segel and Mixter started dating back in December 2013.
However, their relationship was only confirmed when they made their red carpet debut together in 2016 at a fundraiser hosted by Sean Penn.
Even after that, they continued relishing their relationship without bringing it to the spotlight.
That being said, they occasionally took to Instagram to wish special days such as birthdays. For instance, Mixter dedicated her January 2020 Instagram post to her then-boyfriend, writing,
I'm a day late because yesterday was spent celebrating you, the way it should be, unplugged and surrounded by friends and family.
Is Segel Dating Anyone Presently?
Logically, it is safe to say that the split must have been hard for Segal since separating from a partner of 8 years can take a toll on anyone.
Hence, the This Is 40 actor reportedly has not dated anyone and is single after separating from his longtime girlfriend, Mixter.
His Instagram provides no updates about his personal life either. He is not active at all on social media, with his last Instagram post being uploaded back in April 2012.
Signed Netflix's Film 'Windfall'
On July 12, 2021, Segal signed Netflix's film Windfall, which also stars Lily Collins and Jesse Plemons.
The actor also developed the story with director Charlie McDowell and scriptwriters Justin Lader and Andrew Kevin Walker.
According to Deadline, the film is a Hitchcockian thriller that follows a young couple who arrive at their vacation home only to find it's being robbed.
The film is produced by Alex Orlovsky and Duncan Montgomery, along with McDowell, Segel, Collins, and Plemons.
The executive producers are David Duque Estrada, Elika Portnoy, and Rick Covert.