Kids, Hilary Duff's Sophie Is Going to Tell an Incredible Story in 'How I Met Your Father'
Hilary Duff will star in the spin-off of 'How I Met Your Mother' titled 'How I Met Your Father.'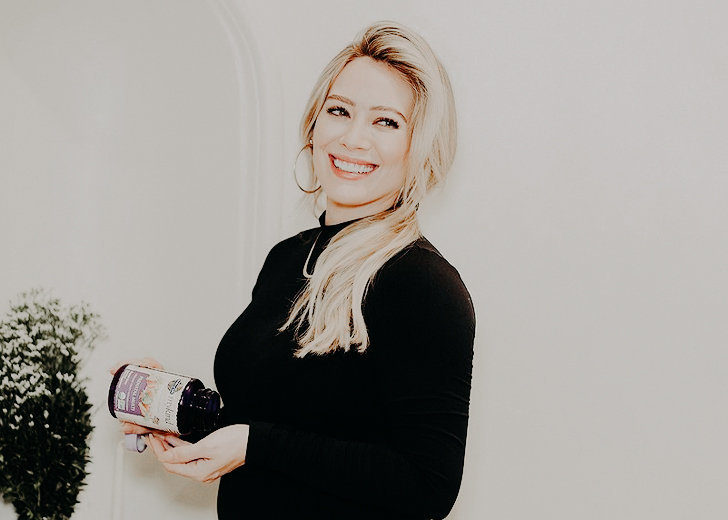 "Kids, I am gonna tell you an incredible story. The story of how I met your mother."
The hugely popular sitcom that ran for nine seasons and over 200 episodes, How I Met Your Mother, started with the aforementioned line.
Fans enjoyed every minute of the show throughout its decade-long run from 2005 to 2014 with conflicting opinions on its ending. Still, fans of HIMYM have demanded for some sort of continuation of the much beloved series. 
How I Met Your Mother is getting a sequel series starring Hillary Duff. The series is titled How I Met Your Father and has been ordered at Hulu.
How I Met Your Father
The HIMYM spin-off series, How I Met Your Father, was ordered by Hulu. It will be a ten-episode series with Hillary Duff headlining it. She plays the character Sophie and is also producing the series.
How I Met Your Mother followed the format of Ted Mosby (Josh Radnor) telling his kids the story of how he met their mother in "excruciating detail."
HIMYM saw the group of five friends: Ted (Josh Radnor), Marshall (Jason Segel), Robin (Cobie Smulders), Barney (Neil Patrick Harris), and Lily (Alyson Hannigan) as they navigated life and tried to find love.
How I Met Your Father will follow a similar trajectory with Sophie telling her son the story of how she met his father: a story that begins in 2021 when Sophie and her group of friends are trying to figure out love and life in the age of dating apps and limitless options.
The creators of HIMYM, Carter Bays and Craig Thomas will be executive producing the spin-off series. This Is Us co-showrunners and Love, Victor co-creators Issac Aptaker and Elizabeth Berger are serving as writers and executive producers.
Like the original HIMYM, HIMYF is also being produced by 20th Television. However, this isn't the first attempt at making something out of Carter and Craig's iconic sitcom.
Back in 2013, CBS had ordered a pilot for How I Met Your Dad. It starred Greta Gerwig and was narrated by Meg Ryan. Unfortunately, the project wasn't made into a series.
Duff On Playing Sophie
Duff expressed her excitement at playing Sophie in HIMYF. She also shared how stoked she was at working with Issac Aptaker and Elizabeth Berger.
As a huge fan of 'How I Met Your Mother,' I am honored and even a little nervous that Carter and Craig would trust me with the sequel of their baby.
Duff is best known for playing Lizzie McGuire in Disney's eponymous sitcom. It ran from 2001 to 2004 for 2 seasons and 65 episodes. The series also received its movie, The Lizzie McGuire Movie on May 2, 2003.
Aside from Lizzie McGuire, Duff is known for her work in Younger (2015-2021) and Gossip Girl (2009).