How Many Kids Does Jason Nash Have? A Look inside His Family after Divorce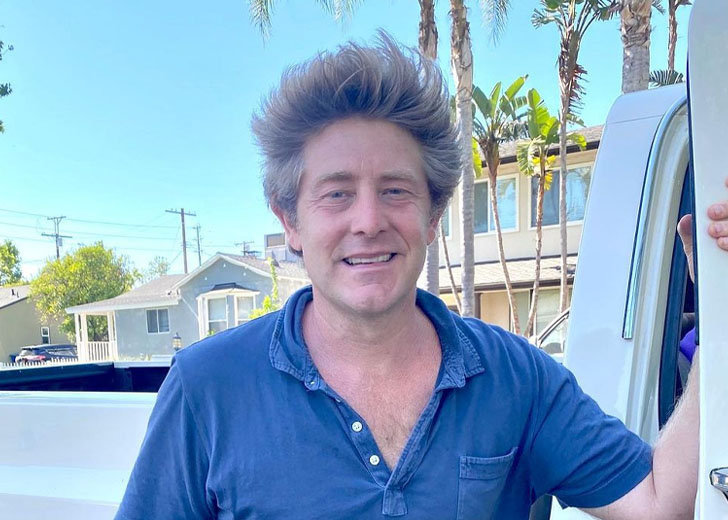 Jason Nash was once a married man. Although his marriage with his then-wife, Marney Hochman, fell apart in about a decade, the former flames were blessed with two wonderful kids. 
Nash is a father to two kids: a son Wyatt and a daughter Charley. Even after his marriage ended, the YouTuber has posted a few vlogs featuring his wife.
So, the fact that he frequently showcases his love for his children on Instagram must come as no surprise. 
Jason Nash Is a Doting Father to Kids
The proud father took to Instagram on January 16, 2020, to share his best wishes for his son's birthday. 
The post featured the father-son duo lounging on a couple of outdoor chairs as both of them posed with warm smiles for the camera. 
In the caption, the doting father admitted that he couldn't, in his wildest dreams, imagine having a better son. 
Nash shared that his son made every day worth it and that the content creator was proud of every single one of his son's accomplishments, including his talents in guitar, piano, and, most importantly, his interest in quantum entanglement.
"Not sure who to surprise you with next Rex Orange County or Neil deGrasse Tyson," Nash penned. 
Jason Nash's Kids Are the Light of His Life
A week later, on January 23, 2020, Nash put up a celebratory post for his daughter's 11th birthday. 
The post came with a picture of Nash and Charley posing in front of her birthday cake. Apparently, the entire family was out celebrating the joyous occasion, as evident by their reflections on the windowpane right above the YouTuber's head. 
In the caption, Nash penned that both of his kids, Charley and her brother, were the light of his life. He was also proud of the little TikTok creator that his daughter had become.
Towards the end of the caption, Nash shared that he felt as though he was the luckiest man alive just because he was a parent to such an amazing daughter. 
Jason Nash & Ex Wife Divorced After a Decade Together
While both mom and dad agree that they have been blessed with wonderful children, the parents simply couldn't keep the marriage together as, with time, their relationship was, in the words of David Dobrik, "broken."
Back in February 2021, Nash and Dobrik had a conversation about what Nash and Hochman's relationship was like towards the end. 
Going by Nash's recollection of events, they were annoyed by each other's presence. There were no fights because there wasn't a point in fighting. 
Nash shared that one encounter that convinced him to get a divorce.
Long story short, Nash was working on his office PC when his wife walked in to use the elliptical. With a series of seemingly small requests, she made the ambiance such that she would not even have to acknowledge Nash's existence. 
Without saying a word, Nash simply walked out of the room and, on a later day, came back to his wife to tell her that he could not put any more effort into the relationship.
Although the wife was upset when he made his case, she eventually agreed, and the two parted ways.