Jason Derulo Reveals the Most Essential Trait He Picked up from His Parents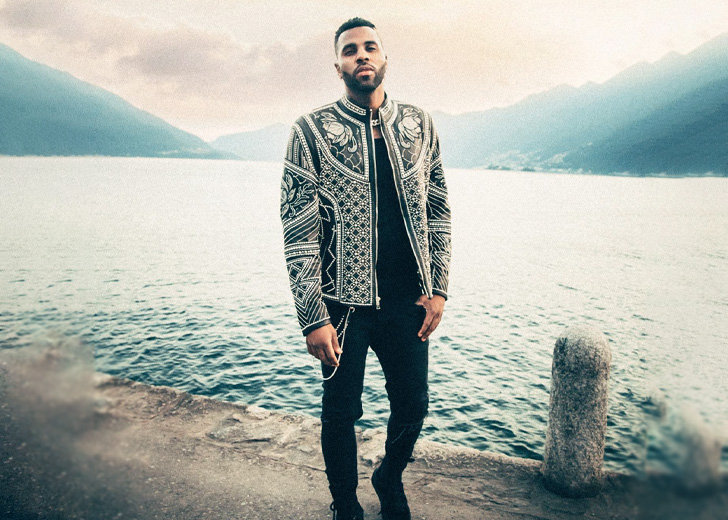 Jason Derulo rose to fame with his number one hit single 'Whatcha Say,' which debuted at number spot on Billboard Hot 100 in 2009 while the singer was only 19-year-old.
As of this writing, the song's official music video has amassed 305,493,526 views.
However, the famous singer-songwriter was only four years old when he saw Michael Jackson performing on television and was inspired to one day become an entertainer like the legendary pop icon. 
Derulo started his professional career at the tender age of 16, writing songs for big-name artists, which ultimately paved a platform for the singer to make a career in music.
Derulo, who has cast his spell over millions of music fans worldwide, originally hails from Haiti, a country in the Caribbean.
However, he was brought up in Miami after his parents moved to the United States in search of work and a better life.
Jason Derulo's Parents Work Ethic Have Kept Him Grounded
In 2020, Derulo opened about his childhood, ethnicity, and nationality during his conversation with The Guardian.
In the chat, he shared how growing up in America as a kid from an immigrant family posed linguistic difficulties as he struggled with the language and did not "speak English at all."
Derulo stressed that his family has always maintained speaking in their native Creole despite moving to the U.S.
The Haitian-American also reflected on the work ethic embalmed by his parents and credited them for their diligence and commitment to work. 
As a small boy, Derulo watched this mother go to law school, work two jobs per day, and still be at home on time to prepare dinner for the family.
Derulo has always found his mother's commitment to work inspiring and claimed to have belonged to a like-minded family where everybody works together.
He cited his family's work attitude to be one of the factors that have kept him grounded.
Unfortunately, information regarding his father and his whereabouts isn't presently known in public.
Jason Derulo Is a Father Himself
Earlier in May, Derulo became a dad for the first time after his ex-girlfriend, Jena Frumes, gave birth to their child, Jason King Derulo.
The former couple took to their Instagram account to tell their followers that they had become parents officially.
Talking to People earlier in 2021, Derulo shared the logic behind his decision to name his son after himself.
Per the singer, his brother and his sister were parents to their baby girls, and as a result, Derulo lacked an heir to continue his name and legacy.
Talking about his decision, Derulo said, 
I wanted my name to continue to thrive, and I also thought that it would bring me closer to him [his son].
In the same light, while Jason is the singer's given name by birth, Derulo isn't his actual last name; it is part of a stage name that he went with during his pursuit of a music career.
The famous singer's actual last name is Desrouleaux. So, it can be understood why Derulo gave his son the same first and last name as himself.