Janice Dickinson's Fourth Spouse Robert Gerner Underwent a Seven Hour Face-Lift for Their Wedding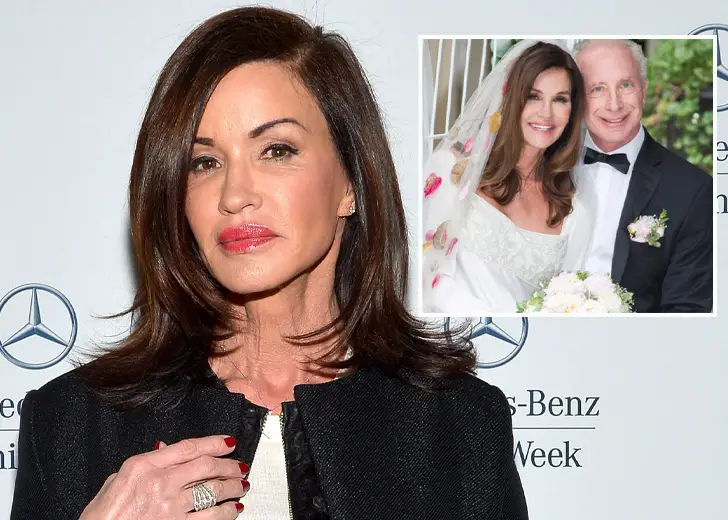 In 2015, Janice Dickinson's spouse Robert Gerner underwent a seven-hour-long plastic surgery to prepare himself for his 2016's nuptial.
"I wanted to look my very best. Janice [Dickinson] is a supermodel," Gerner told Inside Edition in November of the said year.
However, he further stated that there was no need for him to change to achieve Dickinson's love.
Dickinson, who had her history with breast implants, supported her husband's claim saying, "I love the way you are."
But, before the operation, she highlighted the areas for improvement, hoping the surgeons would improve his saddlebags, turkey neck, and eyes.
Janice Dickinson's Spouse Underwent Cosmetic Surgery
Gerner entrusted Beverly Hills-based plastic surgeon Dr. Ben Talei to work on fixing issues of his face. 
An Aurolyft was performed on Gerner, which, as per his doctors, was different from a regular facelift. The procedure costs around $50,000 for Dickinson's husband.

Janice Dickinson's spouse, Robert Garner, at a cafe dressed in a casual outfit. (Photo Credit: Instagram)
Gerner was given local anesthesia during the procedure, which was expected to be over in three to four hours.
However, it concluded in seven hours after the doctors were forced to address an unanticipated complication.
An unprecedented increase in his blood pressure made his skin tougher to sculpt than previously perceived.
"He had a blood pressure issue [and therefore, the process] ended up taking off much more skin" than Dr. Taei thought he would need.
After the completion of the surgery, his head was wrapped in a tight bandage to decrease any chance of swelling.
Janice Dickinson's Marriage with Spouse
In December 2016, Dickinson and her spouse, Gerner, exchanged their vows during a private ceremony.
The wedding took place in Los Angeles at the estate of one of Gerner's friends.
The nuptial was witnessed by their one hundred guests, including Dickinson's friends Emma Roberts, Beverly Johnson, and Robert Shapiro.
Likewise, Savannah, Dickinson's daughter from a previous relationship, was the maid of honor, while Gerner Jr. was his father's best man.
While Gerner made his entrance to Frank Sinatra's 'The Best is Yet to Come,' Dickinson's wedding planner and close friend Celebrity Chef Joey Santos played Nat King Cole's 'Too Young' while she walked down the aisle.
The former model wore a Jane Booke-designed gown for the wedding, while a tailor-made eternity wedding ring with diamonds on three sides was bought from a jewelry shop.
"I wanted something silky and romantic and just breathtakingly embroidered," Dickinson said of her dress.
One of Dickinson's friends officiated the wedding ceremony and concluded the couple's marriage after reading their self-written vows in front of family members and friends.
After getting married, the former supermodel said it took her "half a century" to find a soulmate. 
She further thanked the universe, saying her stars were aligned the day she met her spouse.
While reflecting upon her marriage, the newlywed complemented Gerner calling him the best and the brightest man she'd ever met.
The couple first met after Gerner's son Robert Gerner Jr. set up a blind date for his dad in 2012.
"I've been wanting to marry Janice [Dickinson] since about two weeks after I met her," Gerner said before his wedding.