Inside Janelle Pierzina's Marriage with Husband Jess DeSanto
Janelle Pierzina has been with her husband longer than she hasn't.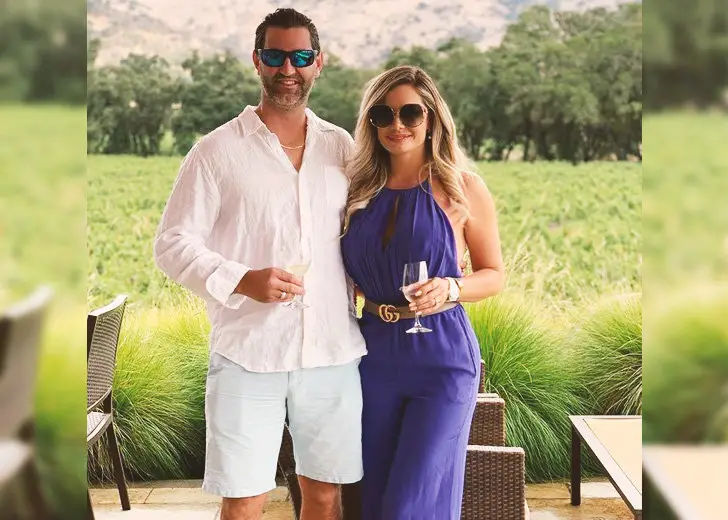 Known informally as the queen of Big Brother, Janelle Pierzina was the first houseguest to spend 200 days in the house thanks to her repeated appearance on the show. She has competed on four seasons of Big Brother: BB6, BB7 (the first All-Stars), BB14, and BB22 (the second All-Stars). 
She made it to the top three of Big Brother 6 and Big Brother 7: All-Star and even won the first America's Favorite Houseguest vote in Season 7. However, in season 22, she was evicted in the third week as she was considered too big of a threat. 
Everyone was cheering her on, including her husband. Here's what you need to know about her family. 
Janelle Pierzina And Her Husband
Pierzina has been married to her husband, Jess DeSanto, since June 2010. In September 2009, the Big Brother star had tweeted a photo of her engagement ring. The couple had met when Pierzina was studying at the University of Minnesota Duluth. 
In 2018, Pierzina uploaded a photo of her and her husband in honor of National Spouse Day and noted in the caption that she met her husband when she was 18, so she's known him longer in life than she hasn't. 
The couple lives in Edina, Minnesota, where Pierzina works as a real estate agent. Her bio on the Edina Realty website states that she is a workaholic and takes pride in her work. She also compared playing Big Brother to working in real estate. 
You have to be very, very good socially, and I feel like real estate's the same. People have to like you; that's the biggest thing.
Her husband, DeSanto, owns the AmericInn in Apple Valley. According to an article, the DeSanto Investments group that DeSanto runs with his brother, Jake, bought the property in 2012. The company also owns three hotels and seven rental properties in Minnesota and Wisconsin.
Janelle Pierzina's Kids
Pierzina and DeSanto has 3 kids. 
Their oldest daughter, Violet Anne, was born on December 14, 2011. Pierzina credited her mom, Ann Pierzina-Killian, for teaching her to be a confident and determined mother because her mom raised her alone, and they had little, but her mother made do with what they had. 
On August 10, 2013, the reality star announced her son Lincoln's birth by tweeting that she was a mommy again. Almost a year later, in June 2014, Pierzina took to Instagram and announced she was pregnant with her third child, a baby girl. 
Her daughter Stella Rose was born in September 2014.  The family also has a golden doodle named Sprinkles.
Last year, during quarantine, she shared her thoughts on motherhood on Twitter. She shared that being a stay-at-home mom was challenging, but at the same time, gratifying. She added that she had helped her son with his reading and taught her daughter how to sew and cook.