Kaysar Ridha's Wife Didn't like Him Being Trashed on 'Big Brother'
Kaysar Ridha received criticisms on 'Big Brother 22: All-Stars.'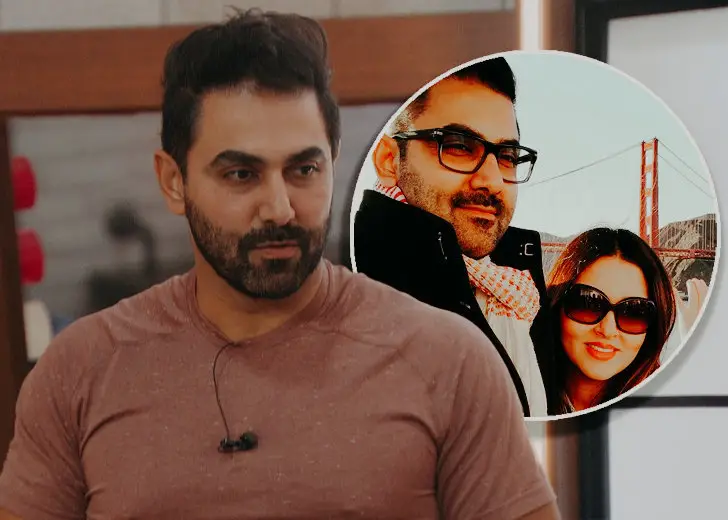 Kaysar Ridha was invited to compete on Big Brother 22: All-Stars (BB22) after he won fans over in Big Brother 6 (BB6) and Big Brother 7 (BB7). The fan-favorite contestant was regularly praised by viewers and alum for his intelligence and good looks.
He was also respected for never taking advantage of those facts and always stayed true to his value of keeping his personal life private. Since competing in BB6 and BB7, Ridha found love and has been married to Haseena Qudrat-Ridha for quite a few years now. 
Ridha agreed to be part of the BB22 because he enjoyed playing the game. As a married man, Ridha stayed within the boundaries of his marriage and refrained from excessive flirtation and romance with other houseguests. He did, however, rekindle his lifelong friendship with Janelle Pierzina, a fellow contestant from BB6 and BB7.
And while criticisms are part of the show, Haseena had difficulty when her husband was at the receiving end. 
Ridha's Wife Had Difficulty Seeing Him Trashed
It was never easy for family members of the Big Brother cast to watch the live feeds, especially when they received criticism from the fans and other houseguests. Haseena, too, had a tough time watching her husband getting slandered during the Big Brother 22: All-Stars live feeds and episodes. 
When HOH Tyler put up Ridha and his good friend Janelle on the BB22 nomination block, it prompted some of the other contestants to vilify Ridha, and they planned to oust him from the competition. Haseena was not one to stand by and came to their defense on Twitter.
It has been hard, especially the last week but it's people like you and others that make me feel better. I read almost everything everyone says about Kaysar and it feels good to know he is loved and understood. All this good energy gives me patience. Thank you for your comment — Haseena Qudrat-Ridha (@QudratRidha) August 24, 2020
She showed support for Ridha and Janelle's friendship by retweeting posts of their friendship and condemned certain contestants for attacking other players on a personal level. A fan even extended her sympathies towards Haseena on how difficult it was for her to watch her significant other being mistreated on TV. 
Haseena shared it had been difficult for her and then iterated that she kept up with virtually everything people said about him and thanked those fans who loved and supported Ridha. Despite the show's nature, it appears Haseena is trying her best to manage the negativity. 
Ridha's Life After Big Brother
Unfortunately, Ridha got evicted from the 2020 edition of Big Brother: All-Stars. According to Ridha's Linkedin, he is still working as Vice President at Evolus and as Vice President of Desk Health, which could mean he returned to his job after the show.
As a Muslim man in a reality show, he was part of the much-needed conversations on TV, and to keep the conversations further going, he created his own platforms. He now has a YouTube channel where he shares his own stories and experiences, talks to fans, and conducts guest interviews.
He is also active on Instagram, where he hosts IG Lives to connect with fans and shares more about his life. And as a famous TV personality now, he also receives many marketing sponsorships for his social media pages.