After Long-Overdue Wedding, Nicole Franzel and Victor Arroyo Are Focused on Their Baby Now
The 'Big Brother' couple are expecting a baby boy.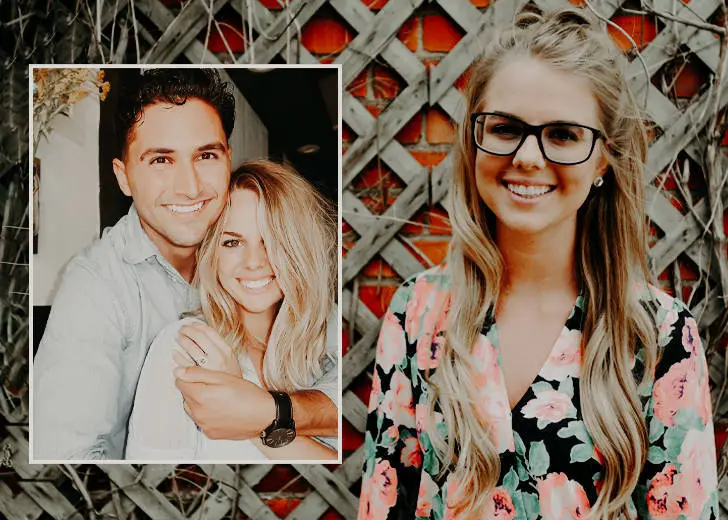 Lovebirds who got engaged two years ago, Nicole Franzel and Victor Arroyo III, got married in a private ceremony in Winter Park, Florida, on March 16, 2021, and are now expecting a baby boy.
The Two Year Engagement
Franzel and Arroyo, who met on the reality television show Big Brother over three years ago, got married on March 16 after a long-overdue wedding. 
The duo had initially planned a destination wedding for December 2020 to the Turks & Caicos, but postponed their nuptials because of the pandemic and COVID restrictions.
Three months after their prior planning, the couple had a small ceremony at the beautiful Casa Feliz Historic Home & Venue, Winter Park, Florida. 

Arroyo and Franzel's wedding. (Source: Victor Arroyo's Instagram)
Arroyo posted on his Instagram on March 18, 2021, sharing his excitement with a caption saying that their emotional wedding day passed by in a flash, and he enjoyed every moment. 
Franzel, too, posted on her Instagram two days later, sharing the same news.
The duo shared their feelings about the wedding with US Weekly. They revealed it was stressful to move the wedding many times, but in the end, they are happy with how everything came together.
Finally done with the wedding, the newlyweds were very excited for the next chapter of their life. 
A Baby Boy on the Way
The couple had announced that Franzel was pregnant two months before the wedding through an Instagram post. In the interview with US Weekly, the pair shared the news saying it was a fantastic feeling to get married finally.
They added that with all the stress of the wedding gone, they could finally focus on having a healthy and happy baby. 
On March 23, 2021, the couple did a gender reveal of their baby, which they posted on their Instagram. 
The pair had a sweet gender reveal, with the help of ice cream surrounded by their friends and family.
With a bowl of ice cream in Arroyo's hand and a can of whipped cream in Franzel, she revealed the gender of their baby to be a boy by spraying blue-tinted whipped cream on the ice cream bowl. 
They cheered with happiness and later played around by smudging the blue-tinted whipped cream on each other's faces. Franzel then sprayed the cream on Arroyo's head, to which he points at and repeats, "It's a boy."
Arroyo posted a picture of himself being sprayed with a can of tinted whipped cream on his Instagram and teasing his son's name - 'Victor Arroyo IV.'
Arroyo and Franzel Met via Big Brother
The couple met on the 18th season of the CBS reality competition but started dating only after it wrapped in September 2017.
In the show, Franzel was involved in a 'showmance' with Corey Brooks and had won that season with him. But soon after the show ended, they split, and she got together with Arroyo. 
And one year later, Franzel surprised Arroyo with an on-air proposal on an episode of the same reality TV show where they first met during a visit to the Big Brother house.