Janelle Pierzina's Net Worth: Her Plans after 'Big Brother' Season 22
Janelle Pierzina is not done with reality shows.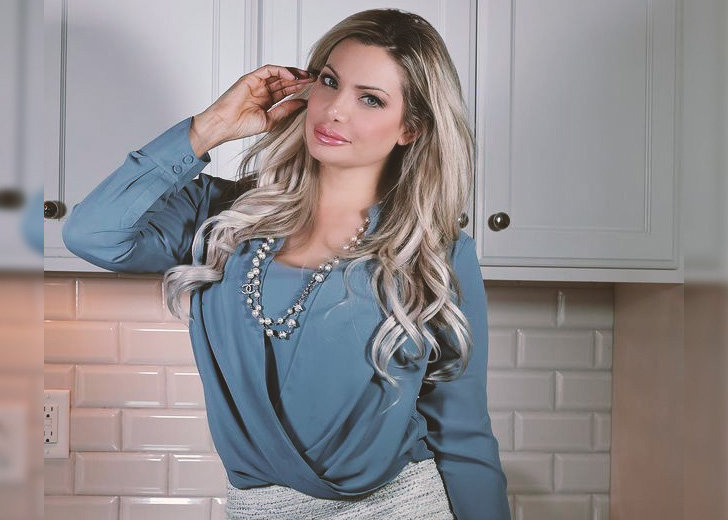 As America's Favorite Houseguest in season 7 and the only four-time Big Brother player ever, fans were excited to see Janelle Pierzina back at the Big Brother House for the second all-star season. But her reputation as a fierce competitor meant that she had a target on her back since day 1. 
The four-time Big Brother player and first-time winner of America's Favorite Houseguest was constantly talked about. 
At the end of the first week, the queen of Big Brother had to use her Safety Suite pass, and by week 3, she was evicted as she could not overcome her circumstances. After she was evicted, the reality star was interviewed by Us Weekly about her all-star season.
She was asked about her future plans, and it appears she might be interested in doing a show on real estate. Outside of reality TV, Pierzina is passionate about real estate and has amassed quite a hefty net worth, thanks to it. 
Janelle Pierzina's Net Worth
Pierzina first competed on Big Brother 6 in 2005 and finished in 3rd place. She also competed on Big Brother 7: All-Stars in 2006, again finishing in 3rd and won America's Favorite Houseguest. 
According to Elena Davies, a contestant on Season 19 of the CBS reality series, contestants were paid $1,000 per week while America's Favorite Houseguest received $25,000. There are also competitions with monetary prizes, which are usually between $5,000 to $10,000.
And Pierzina has spent 200 days in the house throughout four seasons, pocketing roughly around $200,000. But, of course, this excludes the challenges she has won and the $25,000 for America's Favorite houseguest vote. 
According to Celebrity Networth, she has a $1 million net worth which comes obviously from Big Brother and her work as a real estate agent for Edina Realty. Her bio on Edina Realty's website shows that she has sold around 71 houses that cost anywhere between $200,000 to $900,000. 
The average income per year for a real estate agent in the United States is $86,781 as of March 2021. The agent also earns a typical commission of five to six percent of the home's listing price. 
So you can imagine how much Pierzina makes from selling homes. 
Janelle Pierzina's Future Plans
The reality star's net worth might increase even more thanks to her plans after season 22 of Big Brother.
In an interview with Entertainment Weekly, Pierzina revealed that she would "one hundred percent do Survivor." 
Survivor is roughing it, sleeping on bamboo, hungry, you see people flossing their teeth with bamboo and little sticks. But that would be the ultimate challenge for me because I grew up camping.
But that's not all. In the exit interview, Pierzina also hinted that while she felt like she had accomplished everything on Big Brother, she wouldn't mind coming back on the franchise if there was "another All-Stars that was 30 days."