Jana Kramer Dating Again after Divorce — Meet Her Boyfriend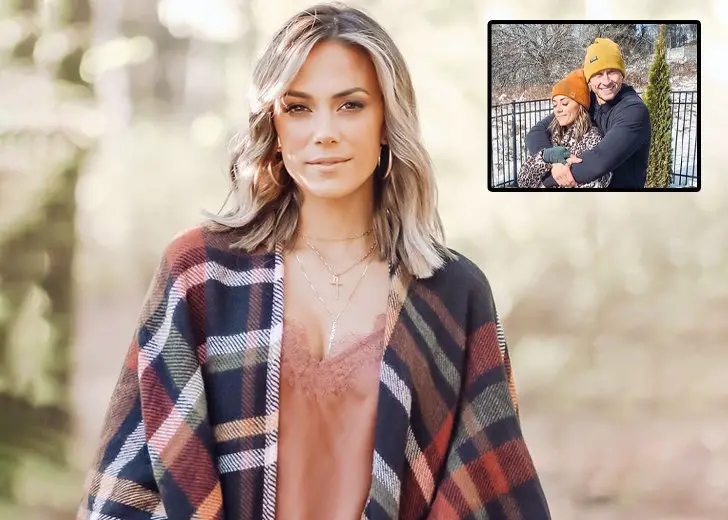 The One Tree Hill alum, Jana Kramer, seems to have finally found love after her divorce.
Kramer and her former husband, Mike Caussin, ended their marriage a few months before their sixth wedding anniversary.
After the separation, the actress was romantically linked to Jay Cutler, and there were rumors that the two bonded over broken marriages.
While they never confirmed their relationship, Kramer did admit she was open to dating. 
During hosting E! Online's Daily Pop as a host on June 10, 2021, Kramer implied she was far from giving up on love. 
Initially, she shared that the divorce was stressful. As a result, she believed she was not worthy of finding love again. But her perspective changed as time passed. 
"Now, I deserve the greatest, biggest love and am excited for it," she remarked. She added she was single but "entertaining things."
True to her statement, she moved on in life and found a new love. To everybody's surprise, she made her relationship with her new boyfriend Instagram official. 
Jana Kramer's New Boyfriend
On January 11, 2022, Kramer made her relationship official by sharing a gallery of photos with her new boyfriend, Ian Schinelli, on Instagram. 
"Sometimes you just have to stop fighting it and listen to your heart," she began her caption.
She shared she didn't know what her future held for her. But it felt "really nice to find happiness along the way."
Kramer also implied that she found the one who didn't "look at your scars as a challenge or problem but rather helps you hold them." 
After the post, Kramer gushed about her new relationship in her podcast, Whine Down with Jana Kramer. She noted she met her new boyfriend through her friend Andrew East.
As per her accounts, Schinelli and East were workout buddies. They serendipitously met at a party in October 2021. 
The country singer had laid her eyes on Schinelli when she entered the party. She had said to herself, "Oh man, he is cute, but obviously, he's probably married."
When East told her he wanted Kramer to meet a guy, she wasn't giving much attention.
At first, the country singer hesitated because they were at a two-year-old kid's birthday party. 
She said East that it was not an appropriate time, but later she realized the guy in question was Schinelli, the same guy she had laid her eyes on. 
They ended up meeting each other and eventually started dating. 

Jana Kramer with her new boyfriend, Ian Schinelli. (Source: Ian Schinelli/Instagram)
Kramer also mentioned she had a lot of fun with her boyfriend, and he pushed her to extend her horizons, which was motivating.
She added she was scared to share pictures of her boyfriend on Instagram because she didn't want the history to repeat.
But, she saw his honesty, and with full faith, she shared her happiness with her fans.
Schinelli has also gushed about their relationship on Instagram.
He posted a picture with her and wrote the caption — "Life is about moving on, accepting changes, and looking forward to what makes you stronger and more complete."
Jana Kramer's Divorce and Past Relationship
Kramer and Caussin married in 2015 and faced many ups and downs in their marriage. However, they tried to settle the differences as much as possible.
The couple even renewed their vows to strengthen their bond as husband and wife. But Kramer lost it when she found out Caussin cheated on her. 
Consequently, after almost six years, they announced their separation in April 2021.
By the end of July, they had finalized their divorce. The former couple shares two children, Jolie and Jace, and owns joint custody.
That being said, Kramer is the primary residential parent, getting 240 days per year with her kids. Her ex-husband got 125 days.
She has to pay $3,200 per month to her ex in child support and expend for kids' health insurance.