Jamie Lee Curtis on Watching Her Transgender Kid Grow Up with Husband Christopher Guest
She is proud of her daughter's transition.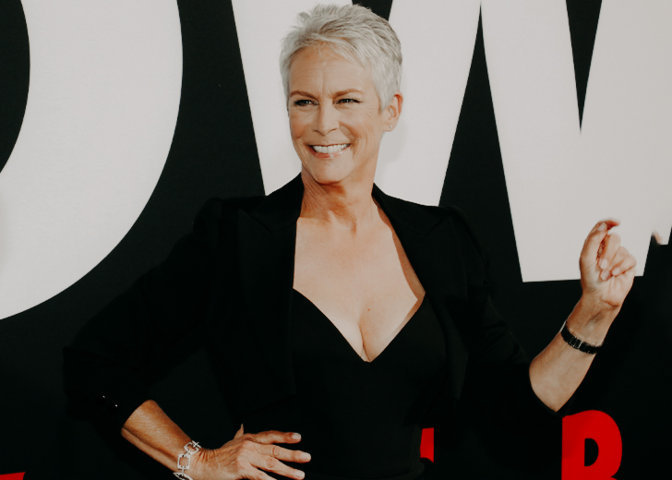 Jamie Lee Curtis's youngest child with husband Christopher Guest has transitioned into a woman, and she is incredibly proud of her kid's journey. 
The Knives Out actress revealed the news to AARP magazine on July 28, 2021, after getting permission from her daughter Ruby, who was previously known as her son Thomas Grant. 
Curtis shared how she had been moving on in life by shedding away old ideas and letting go of "vampire" friendships and momentary hobbies. Among all the contemporary beliefs, the most significant idea she ditched was that gender is fixed.
Elaborating further, Curtis disclosed her youngest child was transgender. She told the magazine that she and her husband "watched in wonder and pride" as their son became their daughter. 
The mother-of-two also spilled the beans on her daughter's relationship status. Revealing she was engaged, Curtis announced Ruby would marry her fiancé in 2022 and that she will officiate their wedding. 
25-year-old Ruby works as a computer gaming editor. Her elder sister, 34-year-old Annie, is already married and works as a dance instructor. 
While none of her kids have children yet, Curtis hopes to be a grandmother soon. She described her life as a constant metamorphosis, ready to change and adapt to new roles. 
The BAFTA award-winning actress changed her lifestyle and subdued her acting career to raise her two children with her husband Guest, with whom she fell in love with at first sight through a picture in 1984. 
Back then, she called his agent, gave her number, and told him to have Guest call her. But, to her dismay, the Best in Show director didn't call, and she went to have a short fling with another man. 
Coincidentally, she met Guest at Hugo's restaurant in West Hollywood right after her breakup, and this time, she caught his eyes. She got her long-awaited desire just after a day. Just like that, they went on their first date at Chianti Ristorante on Melrose on July 2, 1984. 
On December that year, the pair married. They celebrated their 36th marriage anniversary in December 2020. 
A Supporter of the LGBTQ Community
Curtis has always been an ally of the LGBTQ community and held compassion for them.
Growing up with famous actress mother Janet Leigh and legendary father Tony Curtis and their gay friends, the 62-year-old was introduced to a unique orientation spectrum from a young age.
Her compassion for people with different romantic inclinations only strengthened because of her best friend the late Rick Frank, who was gay, and other family members who became a member of the LGBTQ community. 
She told Pride Source in November 2019 how she could feel the need for justice and equality for all LGBTQ+ members though she was straight. She even opined asking about people's inclination was reverse discrimination. 
The California native stated that it shouldn't be anybody's business to ask other's romantic preference. 
People's private lives are their private lives and whether I've ever kissed a girl – have not – is irrelevant to whatever advocacy I participate in. 
As a supporter, Curtis has openly used her art and voice to advocate normalcy regarding genders. She is "happy to represent whatever aspect of hope" she can spur on her audience.