Actress Marta Dusseldorp's Children Teach Her to Be Truthful, Humble and to Shine Everyday
Martha Dusseldorp seldom misses an opportunity to gush over her daughters, Grace and Maggie, on her socials.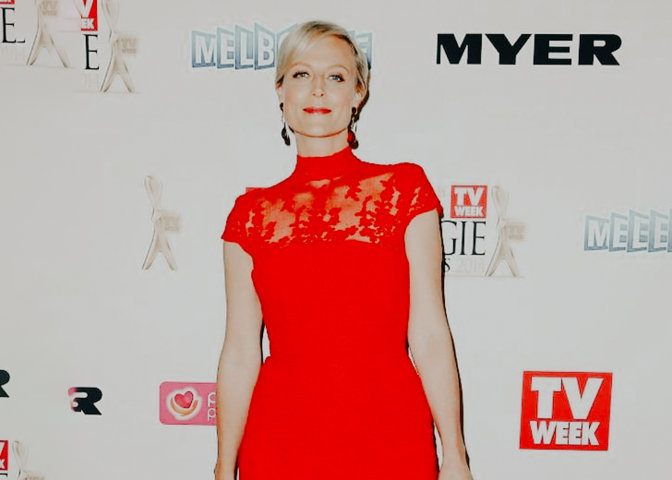 Martha Dusseldorp is a mother to two beautiful young women: Grace and Maggie, who she shares with former A Place to Call Home co-star Ben Winspear. 
Being the doting mother that she is, Dusseldorp has dedicated a portion of her socials to appreciate her children and the contributions that they have made in her life. 
Dusseldorp on Being a Mother
On May 9, 2020, the Australian actress took to Instagram to share her joy of being a mother. She claimed, in the caption, that being a mother was the highlight of her life.
She recalled her teens and twenties and how her state of being at the time was limited to a mere self. She went so far as to declare those years as uninspiring. 
In contrast, she claimed that a "selfless" way of life had been a lot better for her. Then, turning her complete attention to her daughters, she announced that her admiration of Maggie and Grace was endless. 
Bringing the loving caption to a close, she admitted that her daughters taught her to be truthful, humble, and to shine before she explicitly announced her love for the teenagers and wished everyone a happy Mother's Day. 
Her Daughters Were Her Valentines
Dusseldorp seldom missed an opportunity to praise and adore her little angels. She even celebrated Valentine's Day with her daughters and put up an Instagram post to commemorate the occasion. 
The post came with a snap taken by Luc Raymond, or so it said in the caption, which featured the mother of two leisurely spending time with her daughters.
All three were dressed in floral summer outfits as they basked in the sun, laying down on the ground covered in greens. 
More recently, the Jack Irish actress featured Grace on her Gram as the teenager was out protesting for the environment. 
"Our house is on fire and we are the smoke alarms," read the slogan of their protest, and holding the signboard were three of Grace's friends, all facing the camera with smiles. 
About Martha Dusseldorp
The actress born in 1973 in Australia has been in Hollywood for almost three decades now, with her first credited role dating back to the 1992 TV series G.P.
While her extensive portfolio boasts a massive 43 credits for acting for the camera, she is best known for her work in A Place to Call Home, Janet King, Jack Irish, and Jack Irish: Dead Point. 
For her contributions in the world of entertainment, she has been the recipient of the AACTA Award for being the Best Lead Actress in a Television Drama while she starred in the 2014 series Janet King. 
Apart from her work for the screens, big and small, she is also a celebrated theatre artist who performed for the Sydney Theatre Company.
According to IMDb, in September 2005, she became one of 12 select theatre artists who were offered exclusive two-year contracts by the Sydney Theatre Company to be known as the Actors Company. 
She is also the granddaughter of multimillionaire Australian philanthropist Dick Dusseldorp, the founder of Lend Lease, who is credited with building Australia Square and much of the Sydney Opera House.