James Arthur Hopes to Lose Weight for Next Year's Soccer Aid Charity Match
James Arthur's fourth studio album 'It'll All Make Sense in the End' will be available on October 8, 2021.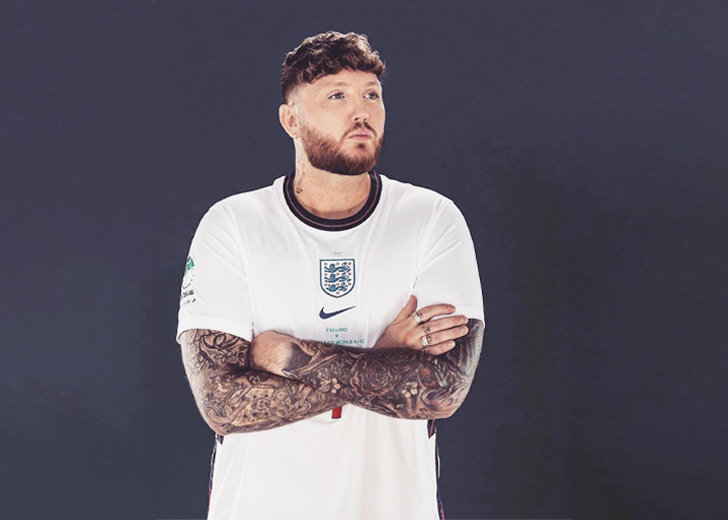 James Arthur has now pledged to lose weight and come back lean for next year's Soccer Aid charity match.
On Tuesday, September 7, the English singer-songwriter took to Twitter to publicize his pledge after expressing that he was honored to represent his country for Soccer Aid and be a part of the record-breaking funds raised for UNICEF UK through the charity match.
"Thanks to all who donated and the very cool human beings that were involved," he added in his tweet. After appreciating the participants, Arthur used his limited characters on Twitter to hit back at trolls that made fun of his weight.
He said he hoped to be back next year as "a lean mean goal scoring machine." In his previous tweet, he stated it was cool to see people calling him "fat" during the football match while revealing he was diagnosed with COVID-19 and carried a knee injury around the same time.
"...a bit of lockdown timber but I still never gave the ball away once! I'm lookin skinny today coz I was starved of service! Face with tears of joy relax. It was for charity x [sic]," he wrote.
What Actually Happened
Arthur's words came in the wake of his participation in England's football team for a charity football match last weekend, inviting some cruel body-shaming comments.
The match was played between England and the Rest of the World XI at Manchester City's Etihad Stadium, with the latter team beating the opponent by 3-0.
Both teams included a mix of celebrities and former football players, with the England team being managed by former national team boss Sven-Göran Eriksson and captained by Wayne Rooney.
Some of the players for the England team included Arthur, David James, Gary Neville, Joel Dommett, Joe Cole, and Olly Murs.
On the other hand, the World XI team was captained by Harry Redknapp and included famous names like Usain Bolt, Kem Cetinay, Big Zuu, Roberto Carlos, and Darren Fletcher.
At the end of the match, it was announced the event had raised a record 13 million euros for UNICEF, which was the most in the 10-year history of Soccer Aid. The fund was collected to help UNICEF fight back against COVID-19 for children.
James Arthur Is Releasing His New Album Later This Year
Arthur, who rose to prominence after winning the ninth season of The X Factor in 2012, is presently set to release his fourth studio album, It'll All Make Sense in the End. The album will go on floors on October 8, 2021.
The upcoming album will comprise of 14 tracks songs, which are: 'Running Away,' 'Wolves,' Medicine,' September,' 'Always,' 'Emily,' 'Last Of The Whiskey,' 'Never Let You Go,' '4000 Miles,' 'Deja Vu,' 'Ride,' 'Avalanche,' 'SOS,' and 'Take It Or Leave It.'
The 33-year-old singer first gave a hint of his album via Twitter in July 2020. He said he had begun working on a fourth studio album "for the last couple of months" before adding, "I couldn't be more excited to share with you this new lane I'm playing around in, I think you'll be surprised in a good way."