Bob Odenkirk Enjoyed Time with Wife & Kids despite His Son's COVID-19 Scare
Bob Odenkirk has been married to his wife, Naomi Yomtov for almost twenty-five years now, and they seem as happy as always.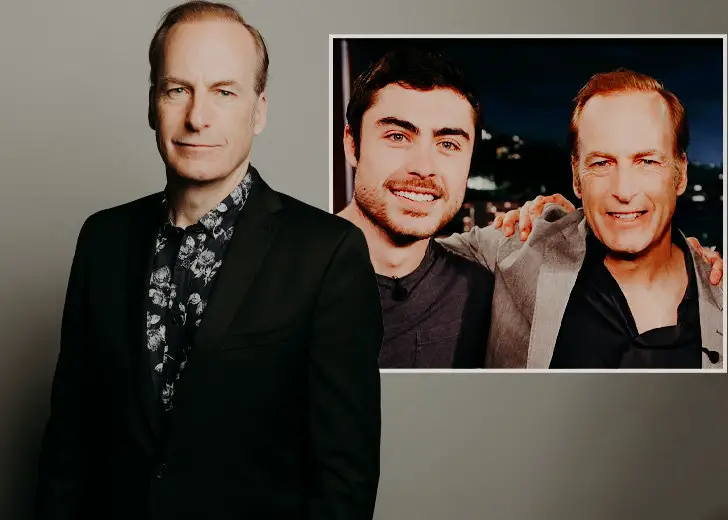 Two-time Emmy award winner, Bob Odenkirk, is nearing the celebration of twenty-five years of togetherness with his beautiful wife, Naomi Yomtov. The couple has created a cozy family for themselves and loves spending time together. 
Recently, Odenkirk made headlines when his son, Nathan, contracted COVID-19. The actor talked about his son's struggles in many of his interviews and sounded grateful for his recovery. 
Decades Down, Forever To Go
The Better Call Saul actor has been happily married to his producer wife Naomi Yomtov for almost 24 years now. In her interview, the actress admitted to having a crush on Bob since the day she saw him performing comedy at the Uncaberet in 1994, in West Hollywood, California.
Naomi also admitted to having a gut feeling that she would get married to Bob one day and expressed it to her then-roommate. 
Her gut feeling came true after all, as the two went on to get married in 1997 and share son, Nathan, and daughter, Erin. They are often spotted together in numerous red carpet events.

Bob Odenkirk and Wife Naomi YomTov in the 2017 Golden Globe Awards (Source: Pinterest)
He Almost Turned Down The Saul Goodman Role
Being the family man that he is, Odenkirk, in his interview with Vulture, confessed that he had decided to silently turn down the offered role of Saul Goodman in  Better Call Saul. The actor asked his manager to turn the role down as it meant he had to spend four and a half months away from his family.
The actor didn't think it was fair to his wife and his teenage kids and did not want to even ask them about it. However, after finding out about the role, his kids urged him to take the job.
Bob Talks About His Son's Battle With COVID-19
The SNL veteran expressed his son's health and their struggle while battling Corona in one of the episodes of The Late Late Show With James Corden on April 17, 2020. While on the show, the actor talked openly about his fears and concerns regarding his son's health and how it felt to be under the same roof with his children after a long time. 
The comic went on to add that his son went through a lot of pain, and his asthma only added to the problem. He also shared that he and his family were up on their toes and had a dreadful experience during the first weeks of Nathan contracting the virus. 
Later on in the interview, the comic expressed that he considers himself extremely lucky because his son recovered within a few weeks. Bob added that although it was hard for Nathan, it was a relief that he got out of it pretty easy, compared to other people.
Happiest To Be Under The Same Roof
In the same show, when asked how he felt about living with his wife and children in the same house, the comic confessed with a big smile that he absolutely loved it. 
Odenkirk happily explained that they didn't get much time to be together with his kids. But the quarantine had provided them with an amazing opportunity to be together under the same roof after quite some time. 
The comic also added that he considered himself and his family lucky to have a big enough home to shelter all four of them. And went to thank everyone doing their part to help fight this virus by staying indoors.
Collapsed During Shooting
On 28 July 2021, Odenkirk was rushed to the hospital after collapsing on the sets of Better Call Saul. He was taken to a hospital in Albuquerque via ambulance. 
The following day, CNN reported Odenkirk was in stable condition. The reports mention he collapsed due to a "heart-related incident."
Odenkirk's son, Nate, was prompt to tweet an update on his father's condition as well. The tweet iterated that Odenkirk was going to be okay.