Jay James Joins the List of X Factor Stars Who Have Open Up about Music Industry's Wrongdoings
"He suggested that if my wife was pregnant, and then suddenly she wasn't, that would give good headlines," Jay James said of his former agent.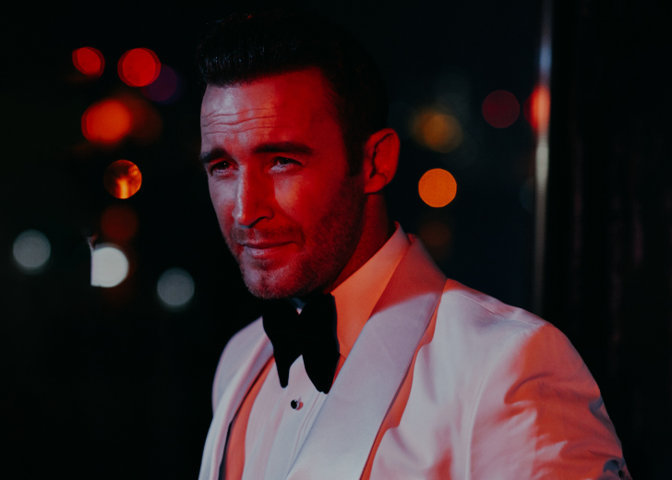 Jay James recently opened up about how one of his music agents in the past asked him to fake his wife having a miscarriage to secure publicity. 
The songster reached out to The Sun for the exclusive details and also revealed that he let go of that particular agent after they suggested the execution of such an atrocious scheme.
James Bay Talks of His Agent's Scheme
James found his spotlight on the ITV singing show The X Factor in 2014. After finishing eighth in the competition, he eventually went on to join the vocal harmony group called The Overtones. 
Right around the time, he was voted out of the singing show, he was working with an agent who told him that he should consider making a few false headlines for some milage in the industry. 
The X Factor alum confided in The Sun when he told them that the music industry could be a horrible place. He revealed that the agent told him, "We need to boost your profile. Are there any stories we can talk about?"
James told them that there was nothing special and that he was just a regular guy. However, in lust for publicity, the agent suggested that if James' wife was pregnant and then suddenly she wasn't, that would make some good headlines in favor of the singer. 
A Seed Had Been Planted
Even though he let go of his then-agent after that callous comment, the unfortunate news did make it to the headlines years later. The singer revealed that his wife Victoria did fall pregnant and tragically miscarried. He added,
It was almost like a seed had been planted by that idiot. It was heartbreaking.
The 'No Bond Better' singer and his former glamour model wife now share two children: Nova, seven, and Franklin, two.
James Struggled to Find His Place
Thankfully, James' career has been on an upwards trajectory since he joined Mike Crawshaw, Darren Everest, and Mark Franks in the platinum-selling group The Overtones in 2019.
James also affirmed that he struggled to find his place in the "cut-throat" world of music. Surprisingly, James was not the only The X Factor artist making that claim. 
The first runner-up in the 2010 run of The X Factor, Rebecca Ferguson, has been taking out the skeletons from closets all over as she has lodged a police complaint about the "years of abuse" she suffered at the hands of music execs. 
The Dark Side of Stardom
Ferguson had made allegations claiming that her label forced her to work 18 hours a day, worked her to exhaustion to the point that she'd pass out, and did not even call an ambulance when she clearly needed one.
She even claimed that the label did not allow her to have cancerous cells removed from her body because the 10-day recovery time was too much. 
Her complaints have gained so much traction with the media and have been backed up by so many artists that there are speculations that the pop world could very well face a #MeToo movement of its own. 
Either way, James has been steadfast in his support for his fellow The X Factor alum. Although he navigated through the scene relatively safely, he acknowledged that her claims could be true given what he'd seen in the industry first hand.