Meet Jacob Gibson, Usopp from Netflix's 'One Piece' Live Action Series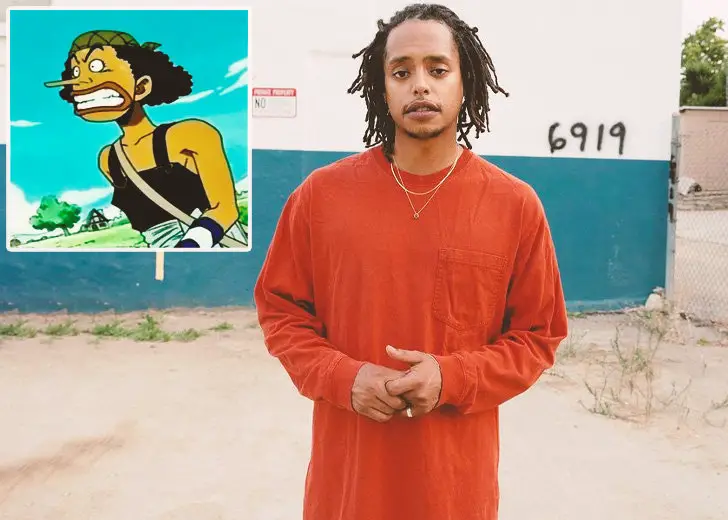 Actor Jacob Gibson is overwhelmed and is "struggling to find the words" to describe himself being cast to portray the popular One Piece character, Usopp. Gibson will soon be seen bringing the famous anime character of Usopp to life in Netflix's upcoming live action series. 
A few days ago, the 25-year-old actor took to his Instagram to express his feelings after being confirmed for the role. Gibson posted a series of pictures and video clips on his social media, including a screengrab of Usopp to showcase his excitement for the live action series. 
Jacob Gibson's Excitement over the Role
His post was accompanied by a lengthy caption, where the actor expressed his overwhelming feelings. In the long text, Gibson said how "for now and always it begins and ends with gratitude," and wrote that he's "overwhelmed with a sense of purpose amongst it all."
The actor stressed "this project," "this story," and "this character" and "the opportunity to bring breath to Usopp" to be one of the "greatest honors" in his life.
Toward the middle of his writing, Gibson thanked the One Piece "fans and family," "Netflix," and "the creators" for their support and trust. He 'also did not hold back to thank "everyone" and "everything" for being with him during his big moment.
Gibson credited the cast and crew of the live action series, by calling them to "perfect" and wrote how he "cannot wait to bring it to life." The actor concluded his lengthly writing giving the nod to his character of Usopp, who in the long-running anime series longs to become a brave warrior of the sea. 
Many of his excited fans and well-wishers commented on the post to express their happiness and congratulated Gibson for getting the part. 
"This will be a great adventure," wrote one Instagram user while another user wrote, "Welcome to this journey God Usopp."
Getting to Know Jacob Gibson
Actor Gibson was born in 1966 in Los Angeles, California, and draws his roots from multiple ethnicities, notably from African, Latino/Hispanic, South Asian/Indian/Southeast Asian heritage. Unfortunately, Gibson's mother passed away in 2020, and the actor took to his Instagram to put out many posts remembering his beloved mom. 
Per Backstage, the actor attended the California Institute of Arts in Valencia, California, between 2011 and 2014. In his career thus far, Gibson has worked in theaters, movies, has music and singing features, and has been involved in voiceover work and performing arts.
The versatile entertainer got his big recognition from his 2020 play titled The Carolyn Bryant Project, a two-character stage drama. Gibson took to his Instagram to showcase his excitement after the said play was namede th Critic's Pick of the Week in the New York Times. 
The actor started his on-screen career in the year 2016 with a video short titled Perceptions of Superheroes. In the short film, Gibson played the character of Jake. 
His big break arrived in 2019 after the actor was offered to play the role of Dylan Frank in one of the episodes of the television series All Rise. However, actor Gibson was noticed by a wider audience after he was seen in one of Grey's Anatomy 2019 episodes titled 'It's Raining Men.' 
Gibson landed his first full role in 2019's series Greenleaf where he was seen in fifteen of the show's episodes. Unfortunately, the show was short-lived and ended in 2020.
As of this writing, actor Gibson is involved in filming Netflix's said Live-action series, One Piece.