Jack Whitehall Bummed after New Multi-Million Pound House Got Hit by London Floods
Jack Whitehall and his girlfriend Roxy Horner rushed to a hotel after their home was hit by London floods.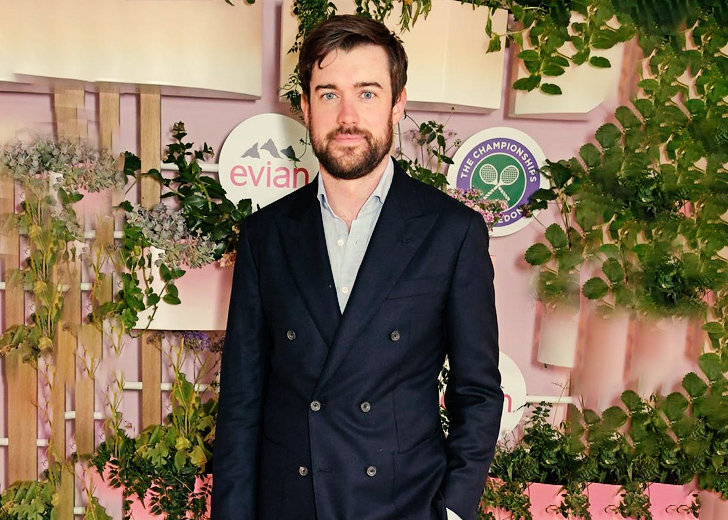 While intense rainfall and flood have affected hundreds of people and various properties across parts of London, Bad Education famed actor Jack Whitehall wasn't untouched by the surge either.
The actor, who bought a £17.5 million Notting Hill home with girlfriend Roxy Horner last month, reportedly had to take shelter in a hotel after his home was hit by London floods.
According to The Sun magazine, the water flooded through the kitchen and dining area, ruining the house's expensive parquet flooring. 
"He's [Whitehall] gutted," a source told the outlet. "Talk about putting a dampener on moving in. The house is incredible and he loves it. There's even a lift and a swimming pool in it. He wasn't expecting the kitchen to become a pool as well."
The source further mentioned that both Whitehall and Horner were present at home when the water flooded inside the house. But when the situation was out of hand, they moved out.
The couple immediately hired people to repair the expensive flooring. And since the damaged furniture and interiors are likely to be replaced, they face a huge repair bill for damages.
Roxy doesn't live there full time but she is there most of the week now and it would definitely make the perfect home to start a family.
The Brit Awards host and his model girlfriend are now expected to return to their home once all the repairs are done.
Their House Had a Pool, Sauna, And Cinema Room
Whitehall and his girlfriend Horner reportedly first met while they were on a trip to Australia. They eventually hit it off only when they ended up isolating together in London.
Horner, a 29-year-old Essex native, even applauded the comedian's support through a since-deleted Instagram post when she was hospitalized following a health scare.
"I'm so lucky and grateful for my man, my biggest support through everything," she wrote. "I don't know what I would have done this past year without you."
After close to a year of dating, they bought a five-bedroom house that previously used to be a pub. After modification, the house now has a pool, gym, sauna, steam room, cinema, and a parking garage.
Their multi-million house also comprises a sweeping marble staircase, a passenger lift, a guest room, and a master bedroom occupying a whole floor.
The couple's four-story pad, located in the trendy area of West London, has neighbors like Simon Cowell, Robbie Williams, and Stella McCartney.
Whitehall's Fortune Soared By Almost £7 Million in a Year
The 1988-born actor is recognized for his roles as JP in the series Fresh Meat, Alfie Wickers in the series Bad Education and its spin-off film The Bad Education Movie.
Whitehall appeared in the 2017 Netflix comedy documentary series Jack Whitehall: Travels with My Father. He has also been recognized as the host of the Brit Awards since 2018.
The actor, who had an estimated net worth of £3 million in early 2021, has over £7 million net worth at present. His worth increased overnight after he amassed a £7.5 million fortune in his showbiz company, called Jackpot Productions.
With that, he now has become one of the UK's richest comedians.