Jack Quaid Refused to Accept His Parents' Help With Acting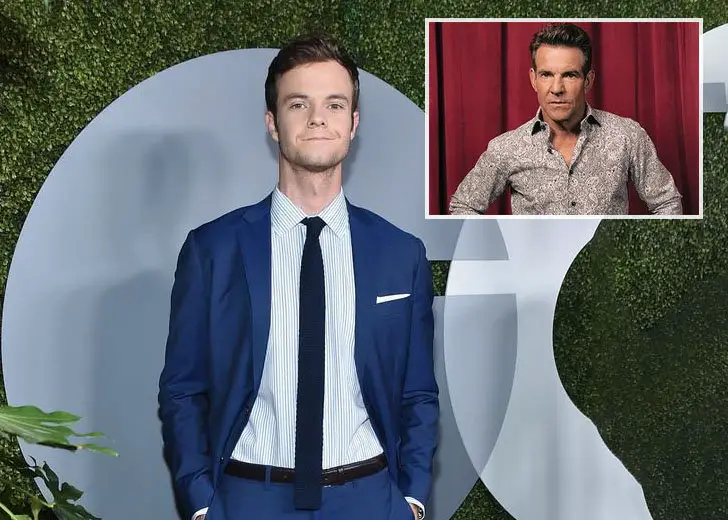 In 2020, actor Jack Quaid's father, actor Dennis Quaid, made an appearance on The Kelly Clarkson Show.
During his conversation with host Kelly Clarkson, Dennis was asked whether his son, Quaid, asked his parents for any acting advice.
Jack Quaid Didn't Take His Parents' Help
"My agent wanted to represent him and he said, 'No, I wanna do it on my own," Dennis told Clarkson.
Dennis also explained how his son did not draw influences from his family members despite them being known names in the movie industry.
Quaid's mom is Meg Ryan, the legendary Hollywood actress.
According to Dennis, Quaid later managed to get an agent for himself without any help.
Quaid was subsequently cast in the 2012 movie The Hunger Games and Scorsese's drama series Vinyl. And during the time of the chat, Quaid was engaged with The Boys.
The seemingly proud father went ahead and called the latter show "the hottest thing on streaming," and labeled it to be a "great show."
"Hey, how about a little help here?" Dennis joked, making reference to his son's self-acquirement achievement.
Dennis then said that his son, Quaid, not just turned out to be a great actor but also a "really fine man."
In the initial part of the chat, Dennis opened up about Quaid's childhood and his love for acting and movies.
Per Dennis, Quaid had a video camera in his hands when he was four years old. Quaid used to go around the house and make his videos. 
If his dad's words are to be considered, Quaid's love for movies and videography came naturally to him.
The actor told Clarkson that his son's progression was obvious, regardless of their family's name.
Jack Quaid on His Parents' Divorce
According to an exclusive report by Entertainment Tonight, Quaid was eight when his parents opted to go their separate ways.
Quaid claimed how he was old enough to realize what was going on, but at the same time young enough to be naïve about their divorce.
The actor also shared his childhood experience when he would see magazines like People and In Touch at grocery stores with his mom and dad's graphic, depicting their separation.
"If they hadn't told me about the divorce, I would've been like 'What's that?' as a kid, " Quaid shared with ET.
Toward the end of the chat, Quaid revealed that his parents see each other "from time to time."
He also claimed to be a huge fan of his father's and mother's work.
And despite the divorce, Quaid is understood to be on good terms with both Dennis and Ryan.
The claim can be potentially justified when his Instagram posts dedicated to his mom and dad are considered.
Back in 2016, the actor took to his Instagram and posted an old picture where he was seen sitting on the nape of his dad.
The sole purpose of the post was to wish his dad on Father's Day. Likewise, he has also done the same for his mother, Ryan.
On the occasion of Mother's Day, Quaid posted a couple of his childhood pictures on his Instagram, showcasing the time the actor had spent with his mom.
"My mom is literally the best," the actor wrote in the opening sentence of the tribute post.