Jack Dylan Grazer's Ex Girlfriend Cylia Chasman Seemingly Opens up about Abusive Relationship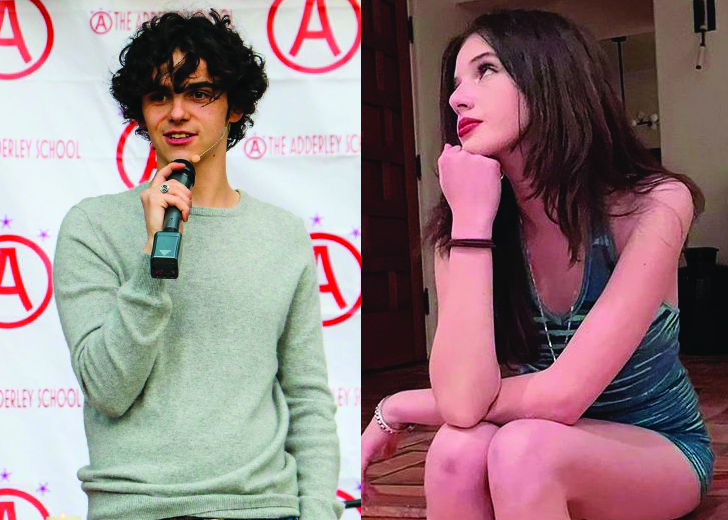 Jack Dylan Grazer has already moved on following break up with Cylia Chasman. 
Unfortunately, instead of enjoying the company of his new love, he is at the center of a scandal. 
According to fan accounts on Instagram, Grazer had cheated on and physically and verbally abused Chasman. 
One of Chasman's fan accounts claimed they had received inside information about the young couple's relationship. 
Chasman's sister, Shana, was the one who revealed that once Grazer had injured her sister so badly, she could not move her arms for six days. 
And it wasn't just Chasman's sister who made such allegations. Chasman's friend Sofia Dossetti also offered a similar narrative. 
After that, Grazer took to his Instagram to announce that he had lawyered up following the allegations. 
And a few days ago, Chasman also took to Instagram to address the controversy. 
Cylia Chasman Speaks up on Her Relationship
On April 2, the TikToker uploaded a video on TikTok and gave her side of the story amidst the controversy. 
She started the video by explaining that she did not want to "set irregular mental health standards" for children her age, especially since most of them followed her. 
"My life isn't rainbows and butterflies. I go through [expletive] sometimes and it hurts. And I know some of you are going through [expletive] too, and I want you guys to know you are not alone," said Chasman. 
The TikToker did not explicitly take Grazer's name and instead referred to him as "that person." 
Cylia Chasman TikTok Live talking about her relationship and mental health (Source: cylia.best.girl/Instagram)
She said "that person" would always have a deep place in her heart, and she would always care for them.  
Chasman said that the person was not perfect and had gone through challenging times in their lives, so she did not blame them for dealing with certain issues the way they did. 
She said that she held anger against that person for a while because of things that happened in their relationship. 
But they were just kids who didn't know any better. 
Cylia Chasman Talking about Jack Dylan Grazer's New Girlfriend 
In another TikTok Live video reposted on one of her fan accounts, Chasman talked about her mental health and Grazer's new relationship. 
During the live, her followers had asked her how she was doing and whether her relationship affected her mental health.
She recalled an incident when she saw a video she was tagged in.
Chasman said that it made her feel terrible, and she went into a panic attack, but luckily her friends were there for her. 
She also admitted that the relationship had taken a toll on her mental health. 
"It's hard to be ok mentally. I feel like a lot has gone down recently, and it is hard. But I am optimistic and I will work through it," said the social media star. 
Speaking on Grazer's new love life, Chasman noted that she was happy that "her significant other" had found someone else who made them happy. 
She also defended Grazer's new girlfriend, saying she could be nice and asked her followers not to be mean to her.