Is Jordan Fisher Gay? About Multi-Hyphenate Star's Personal Life and Career
A look into the fascinating life and career of actor, singer, musician Jordan Fisher.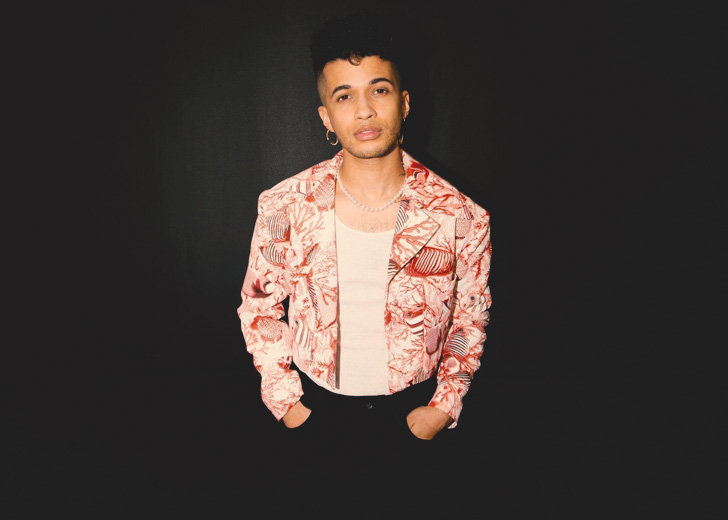 American actor, dancer, and reality show star Jordan Fisher was born on April 24, 1994, in Birmingham, Alabama. He was legally adopted by his maternal grandmother and stepgrandfather in 2005, who raised him as their child. 
He calls his maternal grandparents, Rodney and Pat Fisher, his mom and dad. His biological mom was sixteen when she gave birth to Fisher. During his multiple interviews, the actor/singer has spoken about how substance abuse made his mom take a difficult path in life.
This article will attempt to explain the life and career of the multi-talented celebrity.
The Personal Life of Jordan Fisher
Fisher has credited his adopted parents for their "unrelenting, unconditional support and love," because of whom he can "have the life that" he has now. He further added he is free to do "everything I love to do" due to my mom and dad's "selflessness and love."
Talking to Access Hollywood, Fisher revealed him being adopted saved his life. "It could have been really tough for me, but it wasn't," he added further.
In an exclusive interview with People, the Dancing with the Stars, season 25 winner shared his inspiration of having his own family. As per Fisher, his adoption journey "fully fuels my inspiration, my drive, what my vision of success is." He shared his ultimate goal in my life is to "have a family."
Taking inspiration from his own family, Fisher wants to raise his kids by becoming "an incredible father," and at the same time, his goals are to be "an incredible husband" and do what he loves to do "to provide for them." Fisher explains 
The multi-hyphenate is understood to be of Nigerian, Cambodian, English, Polynesian (Tahitian), Italian, Greek, and Scandinavian ethnicity.
Fisher currently lives with his grandparents and siblings in Los Angeles, California.
A Look into His Career
The 5' 8" actor was first offered a part in the 2009 show The Hustler. He landed his first important work as the character Jacob on seasons 4 and 5 of ABC Family's The Secret Life of the American Teenager. 
He is also known for his character Holden Dippledorf on Disney Channel's show Liv and Maddie in 2015, with further appearances in The Thundermans and Teen Wolf. 
On Grease: Live, Fisher starred as Doody alongside singer-songwriter Carly Rae Jepsen as his girlfriend, Frenchy. His on-the-set live song 'Those Magic Changes' was widely appreciated by the audience.
However, in the form of Dancing with the Stars, his big break arrived in 2017, when Fisher participated in season 25 of the celebrity dance reality show, eventually winning the tv show/competition with on-show dance partner Lindsay Arnold. 
His most considerable success in his already thriving career arrived in the form of the song 'You are Welcome' featured as the soundtrack of Disney's 2016 family/musical blockbuster Moana.
Further, Fisher was also seen in CW's long-running tv show, The Flash as Bart Allen aka Impulse, the future son of Barry Allen and Iris West-Allen.  
Is Jordan Fisher Gay?
Absolutely Not! Fisher is married to his childhood girlfriend and actor Ellie Woods. The longtime sweethearts got engaged on May 29, 2019.
The outbreak of Covid-19 disrupted their marriage previously arranged for July 25, 2020. However, they eventually got married in a private ceremony in Walt Disney World on November 21, 2020.
His orientation is at times discussed, claiming Fisher to be gay. However, there are no pieces of evidence to support the claim. Also, his longtime relationship with his wife, Woods, debunks the rumor.