Eugenio Siller Talks about the Challenges of Playing a Gay Character in 'Who Killed Sara?'
Eugenio Siller took his clothes off for the first time for 'Who Killed Sara?'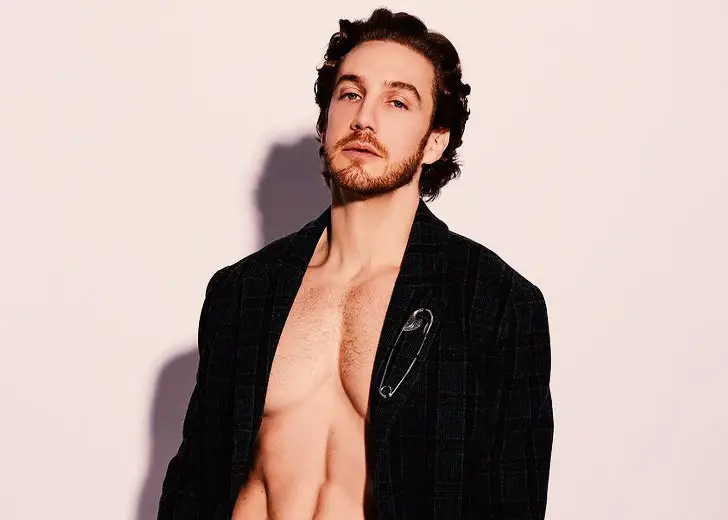 Eugenio Siller Margain, commonly known as Eugenio Siller, is a talented Mexican actor, singer, and model renowned for his performances in Mexican telenovelas like Rebelde, Postal Code, and Al diablo con los guapos.
The Centro de Educación Artística, an acting school in Mexico, graduate recently gained worldwide popularity with Netflix's Mexican mystery thriller Who Killed Sara?
In the series, Siller won the audience with his representation of the gay character, José María. María is the middle child of César and Mariana Lazcano. He has an estranged relationship with his family after coming out as gay.
María is also a close friend to Álex Guzmán, the lead character of the series, and has a relationship with Lorenzo Rossi, a lawyer, played by Luis Roberto Guzmán.
Depicting the role, the 40-year-old had to justify his role while filming some challenging scenes.
Filmed 'Totally Naked' Scene for the Series
One of the challenging and awkward moments for Siller while playing a gay role in Who Killed Sara? was to film intimate scenes and show his statuesque figure, sometimes totally naked.
Speaking with People en Español in April 2021, the actor revealed that, before Who Killed Sara? he had never taken his clothes off on screen.
"It is the first time that I was [naked] in a series. It cost me a lot of work, I had never done it," he said while adding, "I'm modest in that regard. But after I did it the first day, I felt very comfortable."
Is Eugenio Siller Gay?
Siller is very private when it comes to his personal life. There have been no definitive reports of whether he's in a relationship or not.
His social media is filled with posts of his jaw-dropping shirtless physique and snaps from his film sets, but they provide no hints of a possible partner.
Because of that, some fans feel the actor might be hiding in the closet.
However, given that he has the right to keep his relationship status private, it wouldn't be right to speculate things about his personal life and romantic orientation. 
To brief his personality, Siller loves to enjoy life, despite the hardships. He is also very conscious about health and prefers to spread awareness related to it.
In the aforementioned interview with People, he added, "We must value what we have. Health is paramount and with health, you can always do what you want."
His Mindset Playing the 'Emotional' Character
Promoting the second season of Who Killed Sara?, he gave an interview to Popternative in May 2021. In the interview, the actor talked about the mental aspect of how he approached his role in the thriller.
He recalled being immediately hooked to the character after going through the script. He felt "emotional" about his part, and that it was challenging for him because he had never played such a character before.