Is Fernando Colunga Gay? Or Is His Co-Star Blanca Soto His Wife?
Keep reading to know more about several rumors surrounding Fernando Colunga, and how the one claiming Blanca Soto is his wife stands out.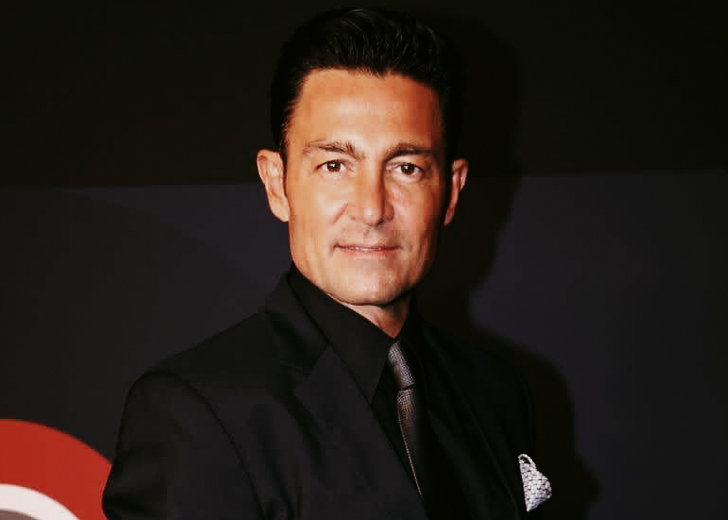 Mexican TV actor Fernando Colunga, known for his works in Mexican telenovelas, is a very attractive and dreamy man. His charming demeanor, well-groomed personality, and inviting physique have naturally cultivated several admirers over the years.
As with every supposedly single actor, Colunga has also been subject to rumors about his potential wife and sexuality. One such rumor is about his possible relationship [and even marriage] with actress Blanca Soto. This particular one seems close to the truth, as several sources have claimed it over the years.
Keep reading to know more about several rumors surrounding the Mexican stud and how the Blanca Soto one stands out.
Colunga Haunted by Relationship and Gay Rumors
At the age of 55, Colunga still manages to be one of the most desired single men on Mexican TV, which has led to several rumors throughout his career.
The list of women he has been rumored to be with includes Edith Gonzalez, Bright Star, Thalia, Susana Gonzalez, Adela Noriega, Silvia Navarro, Gaby Spanic, Aracely Arambula, and Blanca Soto.
The list above assumes he is straight, but some have even speculated that Colunga might be gay.
In 1995, an interviewer named Adolfo asked Colunga if he was ever asked about his sexual orientation.
Gay ... has anyone ever asked you directly about your sexual orientation?
In his reply, the actor said, "Yes, no one has asked me directly." He further added, "If someone asks me directly, am I gay or not? I will definitely answer it. If I was gay, I would say yes. If not, then I will say no."
Colunga played it safe, there, but the gay rumors have not left surrounding the actor to date.
Allegedly Marred to Blanca Soto
The longest-running rumor about Colunga is the one tying him to actress Blanca Soto. The two starred in the Mexican soap opera Porque el amor manda, after which their relationship rumor started.
A very renowned actress Carmen Salinas went as far as assuring that they are a couple in real life. Even years later, the rumors refuse to die out, giving it a lot more credibility than rumors that tie him to other girls.
After Carmen Salinas claimed Soto and Colunga are a couple, a journalist, Maxine Woodside, stated that they are even living together in Miami, claiming their relationship has been going on for a while.
"…They [Colunga and Soto] make a beautiful couple, they have lasted many years…"
The rumors fired up even more when the pair were spotted kissing in public back in 2016 after they starred together in Porque El Amor Manda.
And now both of their IMDb profile also shows that Colunga and Soto have been married since 2019. However, none of them have confirmed the marriage yet.
All that being said, People magazine in January 2020 reported that the actor was single, revealing why the actor has not started a family yet.
The report brought the actor's interview with the program Un Nuevo Día where Colunga revealed that he has very high morals when it comes to marriage.
In the interview, he also stated that he intended to get married and start a family but wasn't willing to force it too soon. He said, "Many years ago I saw myself as a father."
"What happens is that life at the moment goes straight, and then it tells you to go to the right and then to the left, and it changes things, but I still have time," the actor added.
Maybe he is just waiting for the right one, or maybe he has already found the one, who knows!