Is BlameItOnKway Gay? Here's What We Know About the Content Creator's Love Life
Rumors saying BlameItOnKway is gay surfaced after he kissed a man in his show 'Titi Do You Love Me.'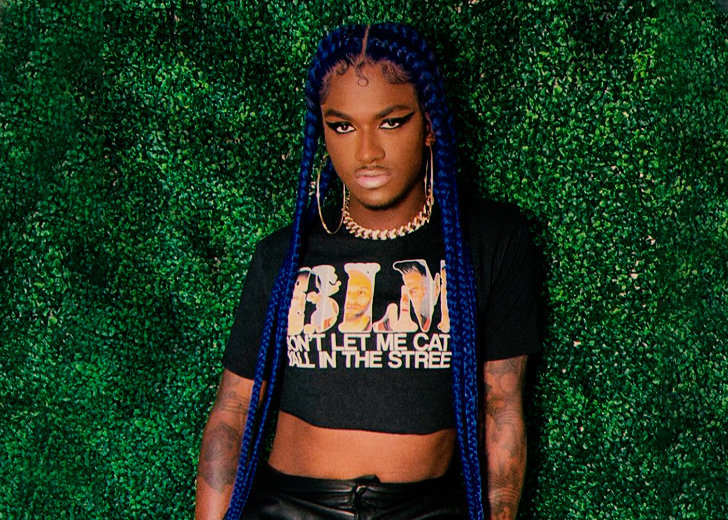 Kwaylon Rogers, who goes by BlameItOnKway, is best known for his alter ego, Titi. His comedy skits and similar content have gone viral multiple times, and he has amassed over 5.1 million followers on Instagram alone.
After his career as a content creator and comedian took off, his alter ego Titi was featured in Zeus Network's reality TV parody show Titi Do You Love Me. The parody show made Rogers known to a wider audience but also made his romantic preference a subject of interest for many.
Is BlameItOnKway gay?
To date, Rogers has been involved in many projects, including Titi Do You Love Me and a music video starring Janet Jackson, amongst others. However, his greatest creation without a doubt is Titi. The character solidified his position as one of the most influential comedians on social media.
When Titi Do You Love Me first aired on Zeus Network, it quickly became the network's most successful show. It revolved around Titi, Roger's alter ego donning a female outfit, wig, and makeup, trying to find love.
The show also featured an episode where Titi kissed a man and viewers grew curious about Roger's orientation following the episode's broadcast. Many speculated he was just playing the character while others thought he might be gay in real life.
So far, Rogers has confirmed none of the gay rumors and it's highly likely that he was just playing Titi. According to Liverampup, the comedian had mentioned he had a girlfriend back in 2011 but didn't disclose her identity.
He had also posted a picture of himself with standup comedian Jess Moore on his Instagram and professed his love for her in the captions.
However, his relationship with his former girlfriend has already ended and the Instagram post with Moore was just banter. When talking to ET back in November 2018, Rogers revealed he was single and wholeheartedly focused on growing his career.
I am married to this person called the bag. I am just so hungry to just keep growing my platform and what I'm doing is to continue to put out great content for my supporters. I'm attacking the YouTube space, I'm excited about that. I don't really got time to settle down right now.
Kwaylon Rogers' Entrepreneur Spirit
Rogers had always wanted to be a comedian. And when he found success as one, it also paved the way for him to realize his other dream, to be a business owner.
Using the money he made from his comic career, Rogers opened his own restaurant in Los Angeles called the Krab Queenz. He wanted to bring the taste of Houston to Los Angeles after noticing that the experience was very different in the two places.
The food in L.A. tastes just like Houston. We're gonna have the same taste, the same feel, the same vibe… I've always been consistent with my content and my craft, so carrying that on into a restaurant is something that was really important to all of us.
Rogers has expanded his restaurant business over the years and now owns 5 restaurants.